In society's shift towards producing and using more environmentally friendly and sustainable products, a new trend has emerged where companies are now creating carbon footprint labels to show consumers the environmental impact of products they plan to buy.
The label highlights the carbon equivalent of greenhouse gas emissions expended in the creation, transport, use and end of life of the product, and is measured in grams or kilograms of carbon. This information is intended to help consumers who want to reduce their ecological footprint and perhaps even give a marketing boost to products that are more environmentally friendly than others in the same category.
strong roots
Vegan brand Strong Roots, which offers products in supermarket frozen food aisles in the US, UK and Ireland, is the first plant-based frozen food brand to display its carbon footprint on the front of its packaging. In what it calls a "climate footprint" label, the brand highlights the actual amount of carbon created during the life cycle of its products in order to be more transparent with its customers.
Vegan food is more sustainable
The move is the company's next step to becoming a more sustainable brand and follows its successful bid in 2020 to become a B Corp, which is a designation that a company meets high standards of verified performance, accountability and transparency on benefits factors. and charitable donations to supply chain practices and inputs.
"Adding our carbon footprint to labels is the next step [sustainability] assignment. We wanted to be transparent about our impact," Strong Roots founder and CEO Samuel Dennigan told VegNews. "Placing the climate footprint and carbon detail amounts on the front of the package is a change for us, but it has a big impact by putting sustainability at the forefront. Sustainability is at the forefront of all our actions and conversations, as well as those of our consumers and customers, and we will always continue to make conscious efforts to provide positive and environmentally responsible food choices.
The impact of animal agriculture
In recent years, consumers have become more aware of the impact of their food choices, and in particular of the importance of raising the 80 billion animals raised for food worldwide each year – from cultivation and transporting their food, clearing forests for shelter, transporting animals to slaughterhouses, and transporting their meat, dairy or eggs to grocery stores.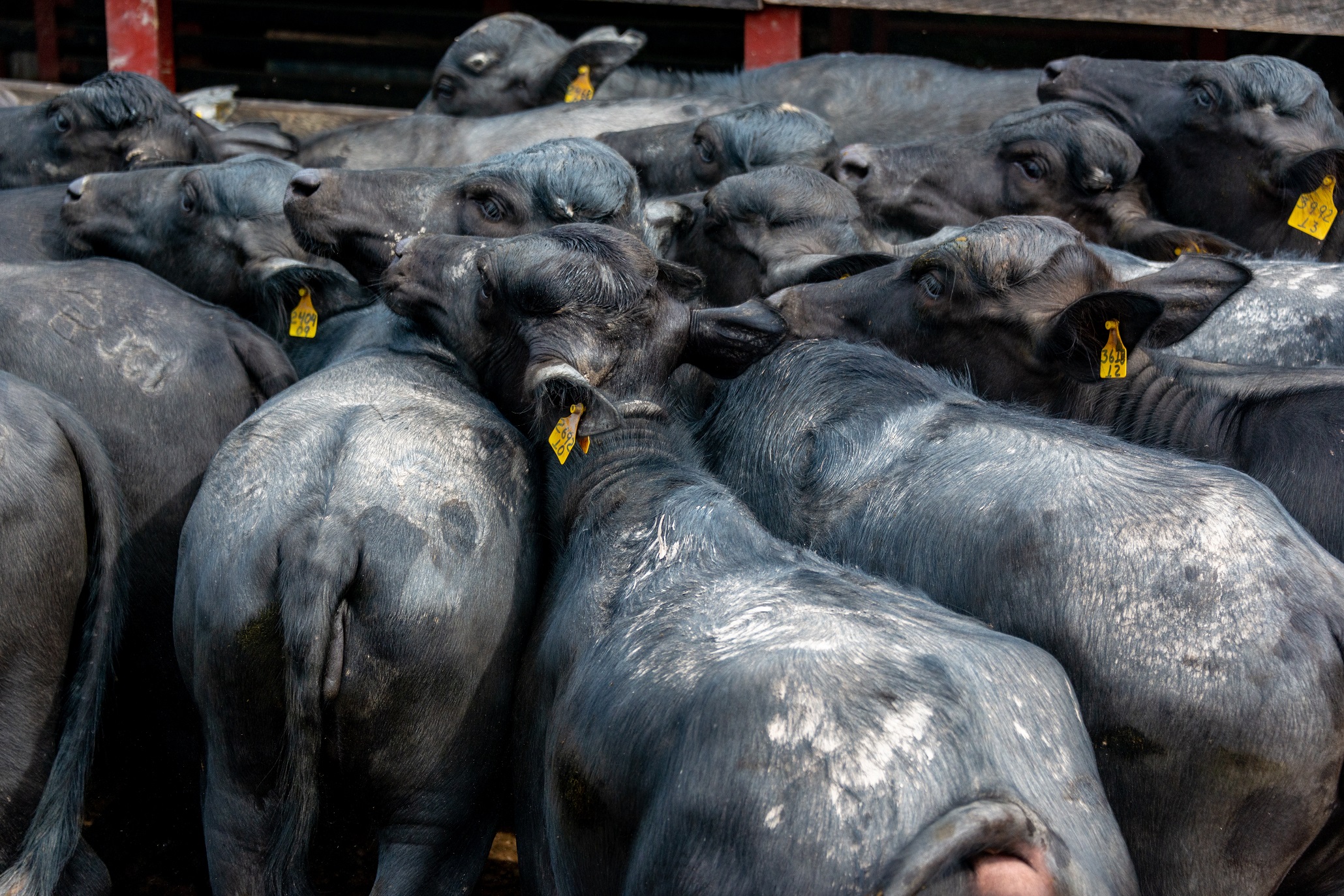 According to a study published in a scientific journal natural food last year, meat production was responsible for 57% of the food industry's greenhouse gas emissions, twice as much as food growing and processing plants. The use of cows, pigs, chickens and other animals for food, as well as the cultivation of plants used to feed livestock for slaughter, is responsible for the vast majority of all emissions from food production, according to research.
"The meat and dairy industries are among the biggest contributors to carbon emissions in the world, and we wanted to challenge that by creating products that had a low impact on the environment but still tasted great," Denigan says.
One of the benefits of plant-based alternatives to animal products is that they have a lower carbon footprint. According to an analysis published last year by London-based sustainability firm Thrust Carbon, seitan (a wheat-based vegan meat alternative) has a carbon footprint 130 times lower than beef. Compiled on behalf of the UK's leading seitan producer, LoveSeitan, the analysis showed that while 100 kilograms of seitan produce 46.6 kilograms of carbon dioxide equivalent (CO2e) emissions, the same amount of beef produces 6,000 kilograms of CO2e.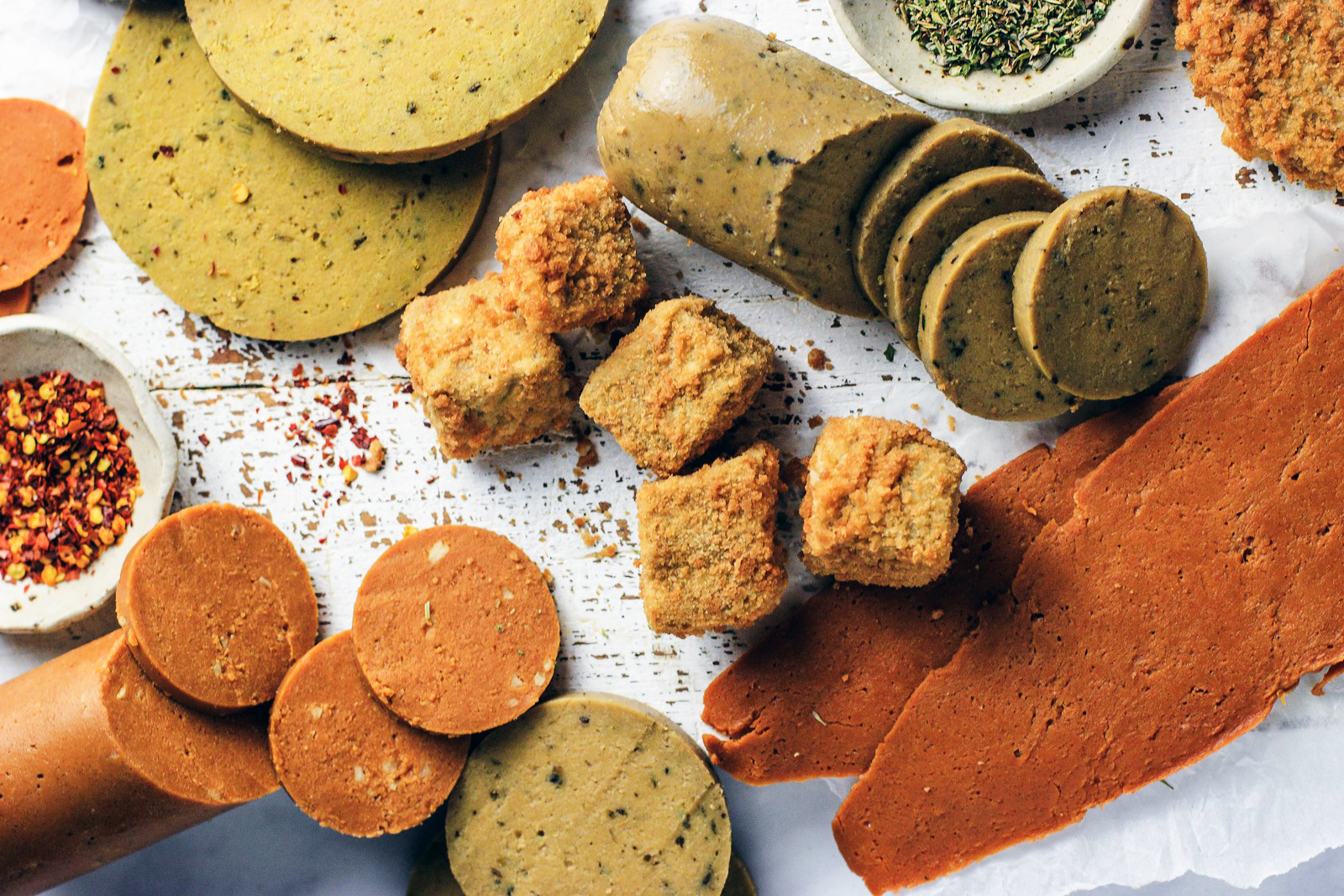 LoveSeitan
"Our carbon emissions per kilogram from the production of our Crispy Skinny Fries in the UK are lower than those from a bottle of beer," says Dennigan. "We are proud of our scores and the limited impact we have on the environment."
Carbon footprint label helps consumers make better choices
But will highlighting the carbon footprint of a vegan product motivate consumers to buy vegan food instead of animal products? Dennigan thinks so: "Climate Footprint labels on packaging empower consumers to make better, more sustainable food decisions. We always want to help educate shoppers to make smarter choices for themselves and the planet, and carbon labeling highlights the benefits of plant-based options. »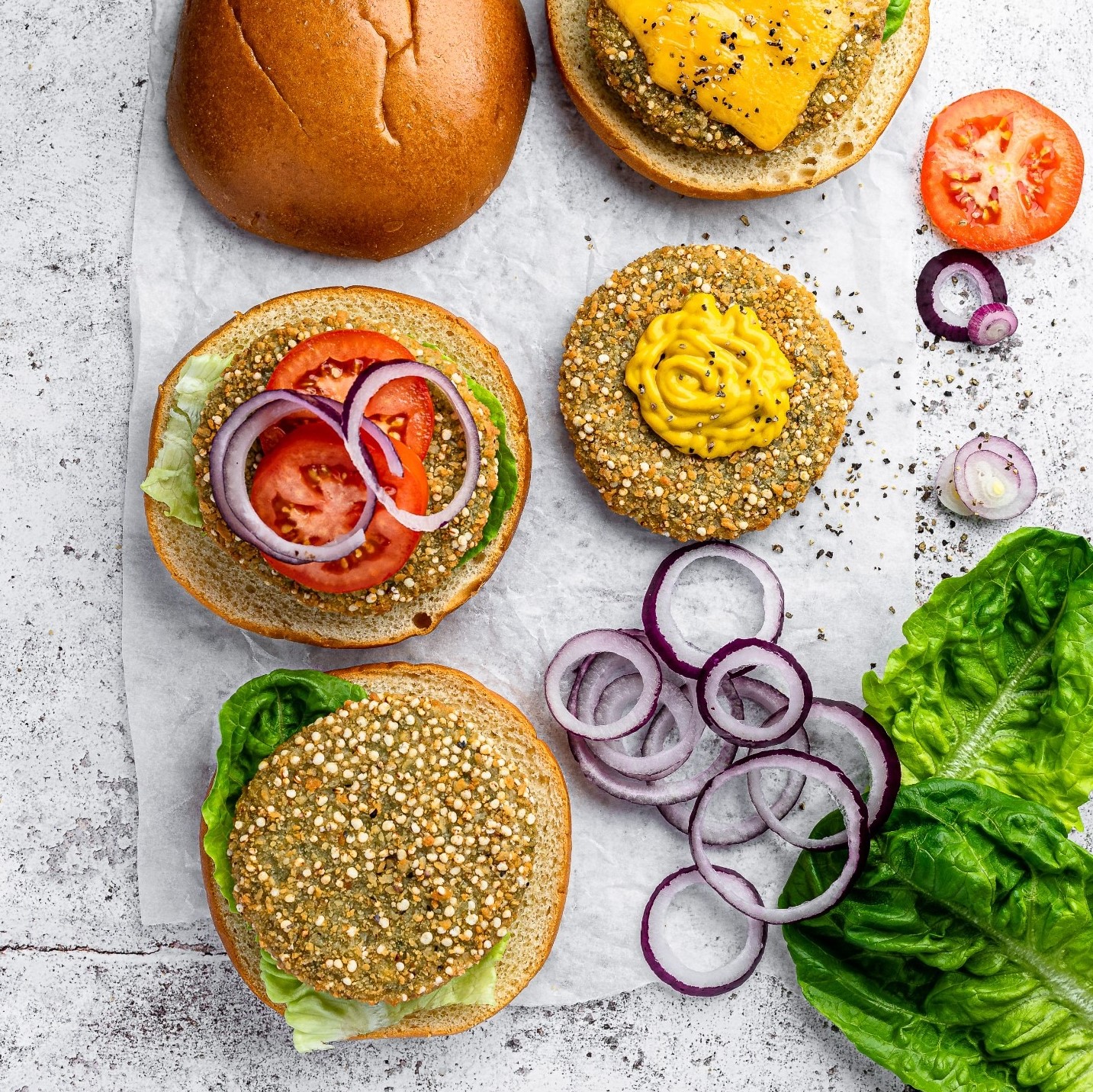 strong roots
Ultimately, Strong Roots believes it's up to producers in the food industry to make positive changes to save our planet. And for plant-based brands to appeal to consumers, environmental awareness can be just as important as price and taste.
"We truly believe the food system is broken and it's up to us as food producers to fix it," says Dennigan. "Our hope is to share knowledge and start conversations that will steer consumers towards more environmentally friendly food options. Taste and price are as important as ever – which is why we also strive to ensure our products taste great and have value – but carbon footprint labeling is key to educating shoppers to cross over. this extra step.
For the latest vegan news, read: