Can meat grow on trees? New Zealand startup Leaft Foods just secured $15 million in a Series A to show the world that extracting vegan protein from leaves is not only possible, but a viable, eco-friendly alternative to sourced protein animal. Leaft's technology revolves around "RuBisCo" (which stands for ribulose-1,5-bisphosphate carboxylase-oxygenase) a protein that every plant uses during photosynthesis. The startup was able to extract RuBisCo to deliver it to humans for consumption as an allergen-free, vegan protein that has a similar amino acid profile to beef. The tasteless, soluble leaf protein can be seamlessly mixed into a wide range of formulations.
Leaf Foods
"Nature's largest animals – elephants, buffaloes and cattle – are all herbivores that have evolved to digest leaf proteins, especially the latter two having multiple stomachs. But while trapped inside a plant cell, it's difficult for humans to eat enough leaves for a sufficient serving of protein, let alone digest all that plant matter," the co-founder said. of Leaft Foods, Dr. John Penno, in a statement. "Our technology creates a new way to harness plant-based proteins that are tasty, nutritious, scalable, and available to everyone. It's truly transformational.
Leaft shows how removing the animal from plant digestion can bring plant protein directly to humans without the need to exploit animals or the environment. By cutting out the middlemen, producing protein in this way is considerably more sustainable than current methods of producing animal-based protein. Leafts protein production offers the opportunity to use just 2% of the land currently used for agricultural production to feed the world's population, an increasingly important factor as the planet's resources dwindle as the human population continues to grow.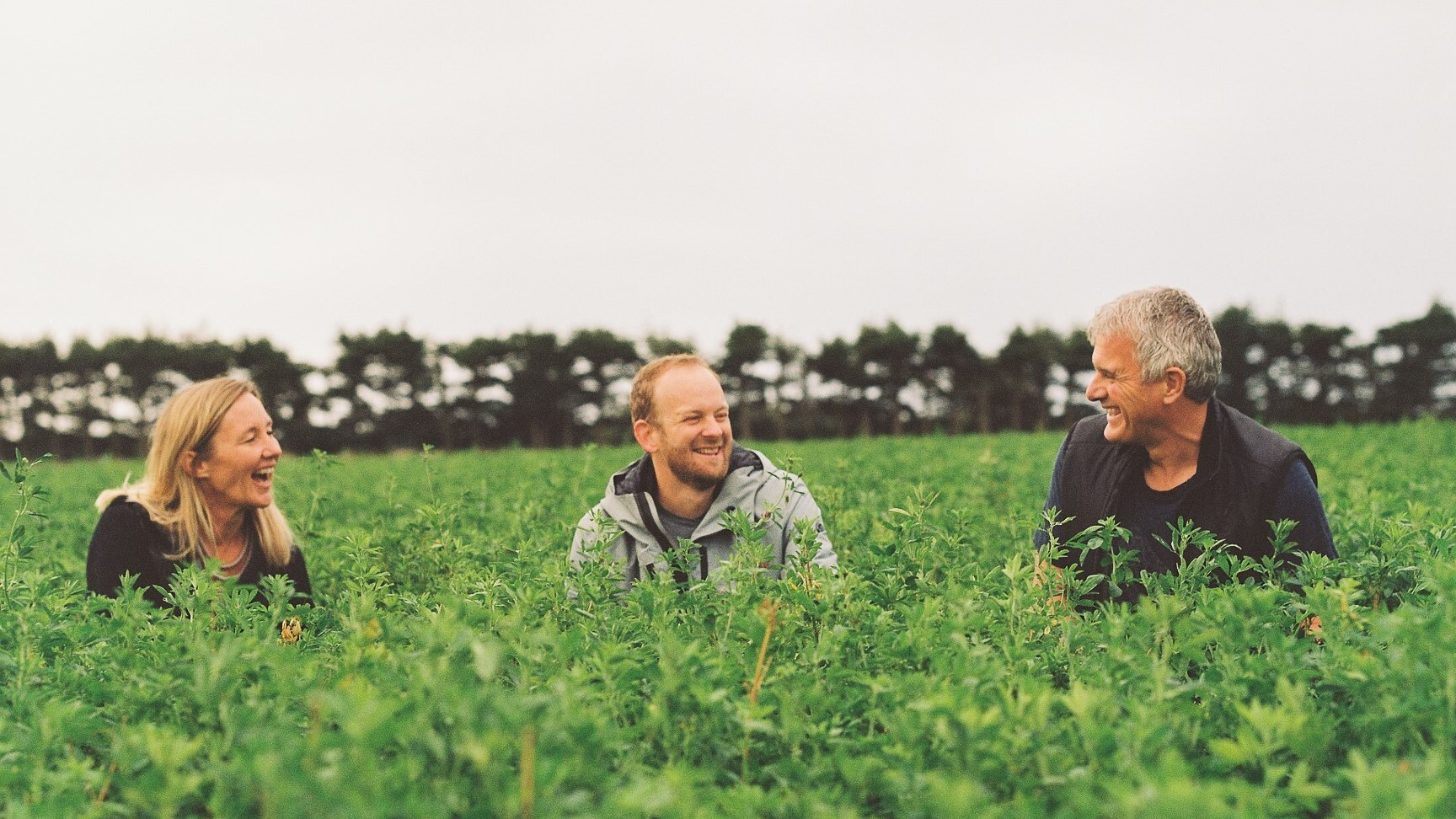 Leaf Foods
Making vegan protein from leaves to feed the world
For its Series A round, Leaft's innovative vegan protein has attracted investment from leading investment firm Khosla Ventures, NBA star Steven Adams, native New Zealand investor Ngāi Tahu and supplier of ACC sovereign health care through its Climate Change Impact Fund.
"At Khosla, we invest in bold and impactful technology," Alice Brooks, director of Khosla Ventures, said in a statement. "We are thrilled to be one of the first investors in Leaft and to work with the team as they usher in a new era of agriculture and a change in the way sustainable food is produced at scale. "
The new funding will help Leaft continue its research and scale up its concept – which is already gaining traction in its home country – and start building a global value chain, starting with the United States.
Vegan protein can be made from anything
While animal protein comes from one source, vegan protein can come from just about anywhere. Another startup, Solar Foods, makes protein from carbon dioxide. The Finland-based startup uses electricity and carbon dioxide captured from the air to create a substance that tastes like wheat flour and is 50% protein, while the rest is composed of carbohydrates and fats. Production requires separating water into hydrogen and oxygen with electricity in a bioreactor. The resulting hydrogen is then added to carbon dioxide, which can be fed to microbes during a fermentation process.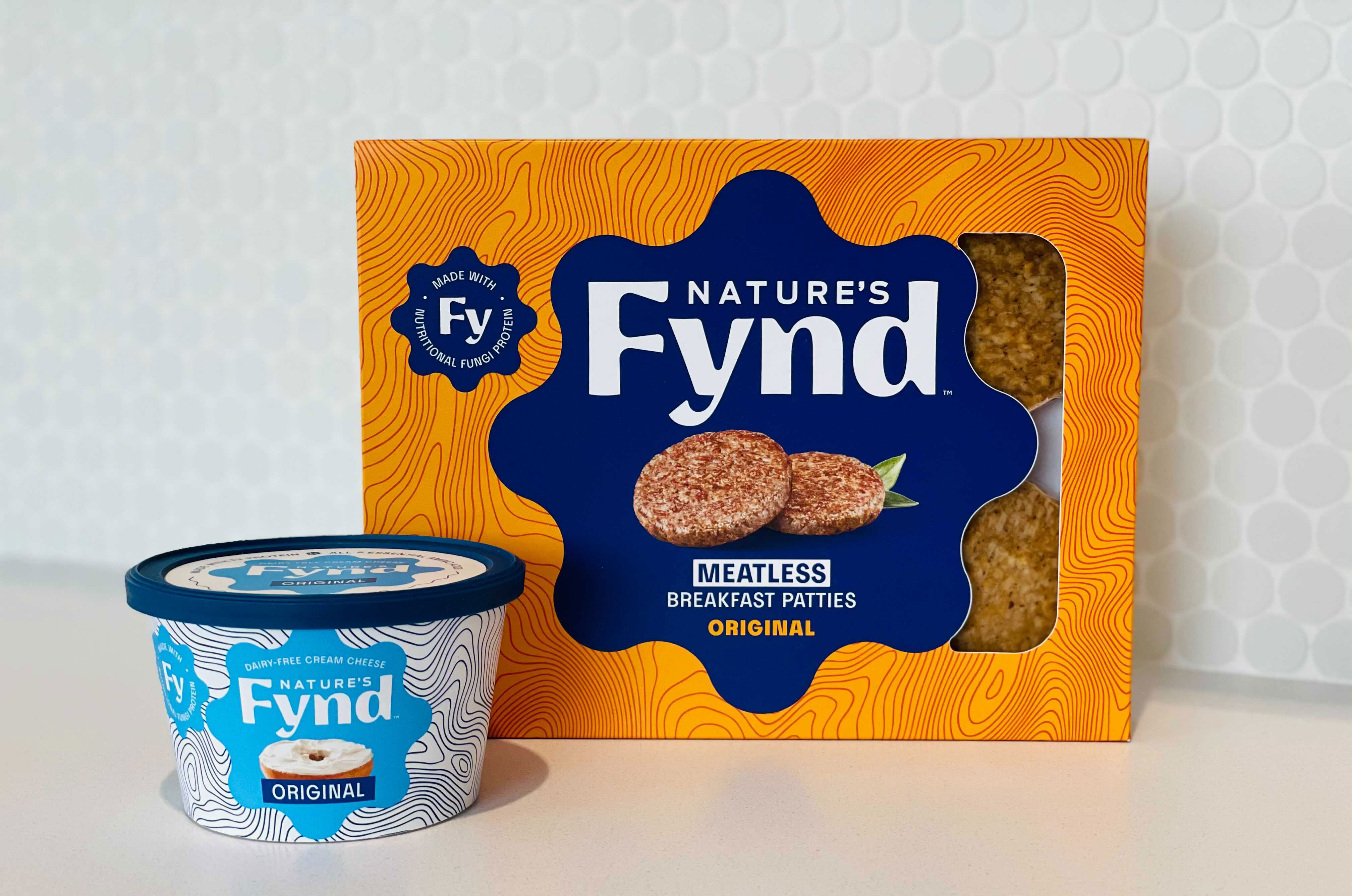 Nature discovery
Similarly, Chicago-based Nature's Fynd looks to the wide world of microbes to power its animal-free products. The company makes animal-free meat and dairy products using its key ingredient "Fy", which was created with the help of a microbe called Fusarium flavolapis strain. This microbe was discovered by co-founder Mark Kozubal, PhD, at Yellowstone National Park while researching fungal lifeforms that could survive extreme conditions for NASA. Nature's Fynd recently launched meatless breakfast sausages made with Fy at Whole Foods Markets in 10 states.
The biggest player in the growing precision fermentation space is California-based Perfect Day, which bypasses the cow to make whey using a cow's DNA sequence as a template that educates the microflora based on yeast – tiny living organisms used to make everyday items such as vitamins and probiotics. The flora then undergoes a cell-free fermentation process (without animal cells) producing an abundance of protein that can be used as the basis for "flora-based" products that are indistinguishable from dairy products.
Ultimately, decoupling animals from the proteins they produce presents a massive tool for tackling the climate crisis. "We are reinventing the way we make food and this could be a pathway to rapidly decarbonize by allowing farmers to farm in partnership with nature, creating a new approach to regenerative agriculture," said Leaft co-founder Foods, Maury Leyland Penno, in a statement.
To learn more about vegan protein innovations, read:
This robot 3D prints vegan burgers to match your protein preferences
Global Sustainable Protein Sector Raises Record $5 Billion in 2021
Startup gets FDA approval for protein that makes vegan meat meatier

Get FREE vegan recipes delivered to your inbox by joining our award-winning VegNews recipe club.
Register
Get FREE vegan recipes delivered to your inbox by joining our award-winning VegNews recipe club.
Register