Quorn has just launched a clever multi-channel campaign in the UK that flips the idea of ​​what an 'alternative protein' is on its head. Created to promote its new line of vegan deli slices, the campaign includes a TV commercial titled "So Tasty! Why choose the alternative? featuring a woman named Lisa eating a sandwich stuffed with Quorn's new slices.
Quorn
As Lisa bites, a narrator enters the scene who says "so tasty, why choose the alternative?" and as the camera zooms out, the narrator is revealed to be a pig puppet – which, in context, sends the message that you don't have to kill pigs to eat a delicious deli ham.
"This new campaign was created to connect with flexitarians looking to reduce their meat consumption without losing the taste and texture they know and love from meat-based deli meats," said Gill Riley, Director Quorn Foods UK marketing, in a statement. .
Quorn's new range includes two pork alternatives (Yorkshire ham and thinly sliced ​​ham), as well as slices of roast beef and roast chicken. These last two deli meats also have corresponding puppet characters in the new campaign.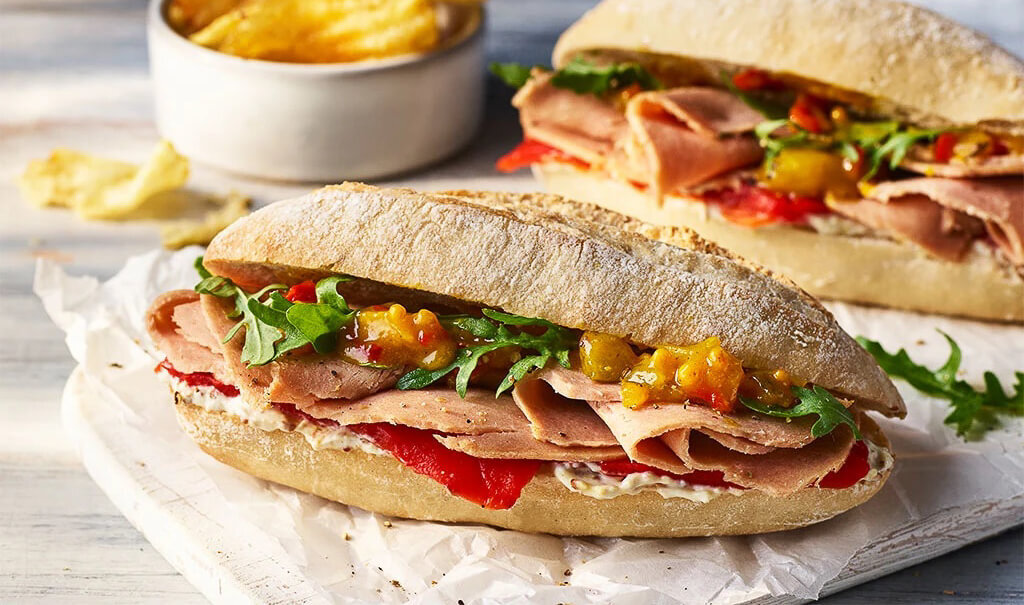 Quorn
"We want to make them laugh while demonstrating how delicious our new products are. As we know, switching consumers to our products from their usual deli slices will be another step in helping the planet," Riley said. "We are constantly investing in research and technology to ensure that our products have the closest texture to meat and, above all, offer a succulent taste. We want consumers to feel like they're not compromising on their favorites.
Vegan meat flips the script
Quorn's new ad is a clever take on common meat industry advertising, where anthropothromised animals ask humans to emotionally connect with them. One example is Chick-Fil-A's popular "Eat More Chicken" campaign, which features a cow pleading for humans to eat more chickens to spare herself and others of her kind being slaughtered for beef. It might be considered funny, but only if you don't make the connection between the suffering of animals and the products made from them.
Another example came from KFC in 2017, where a real chicken is shown in close-up dancing to the late rapper DMX's hit song "X Gon 'Give It to Ya." KFC created this ad to send the message that it offers consumers real chicken. But this time, the ad scheme backfired, forcing viewers to link items on KFC's menus to real, live chickens. Some have taken to social media to report that the ad has made them rethink their consumption of chickens.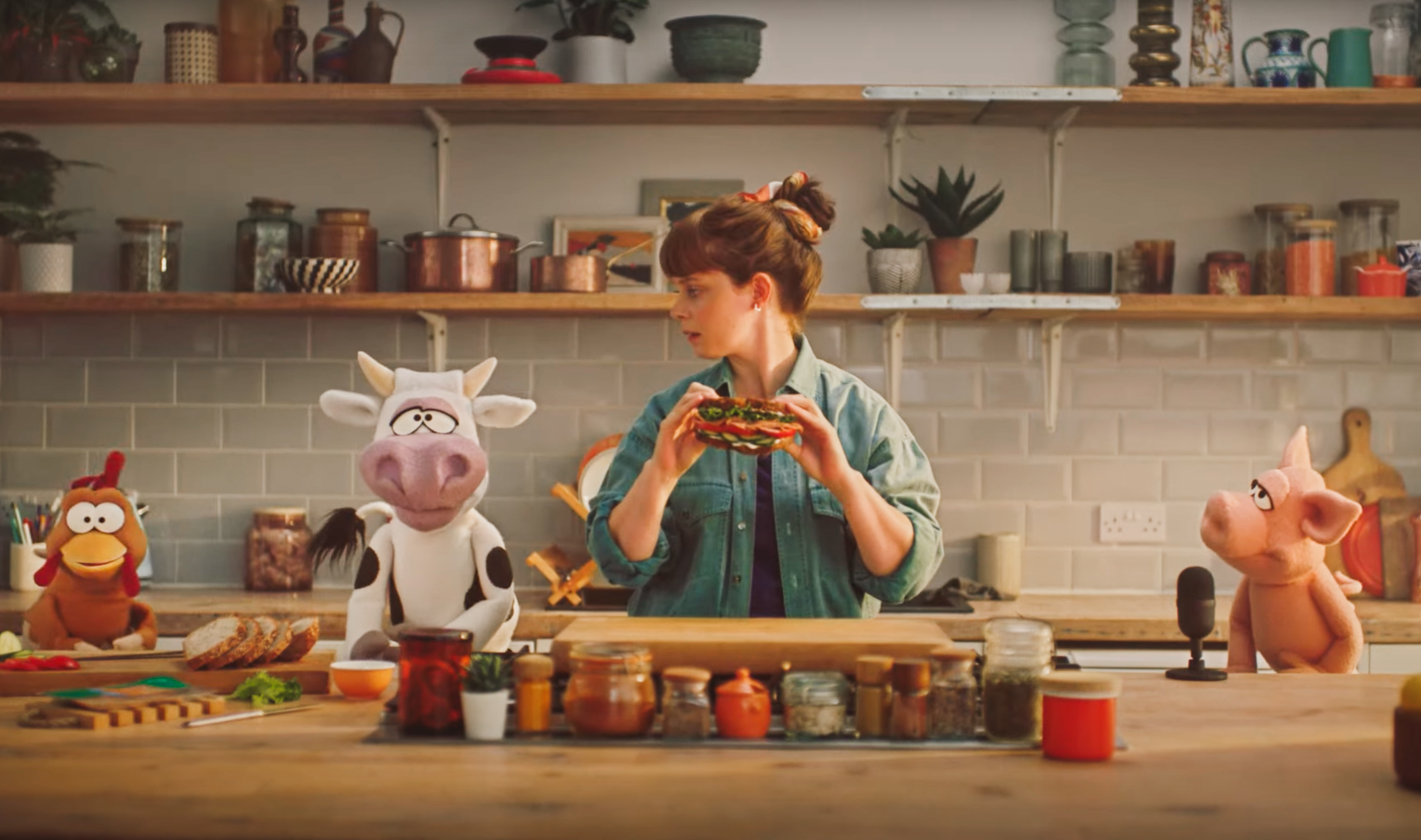 Quorn
Quorn's post turns this script on its head and delves into the cognitive dissonance required to eat animal meat by asking viewers why they would choose animal flesh when presented with a superior vegan meat option.
Psychological research in this area indicates that humans do not understand that animals are food until later in life. One such study, conducted by researchers at the University of Exeter in the UK, was published in April in the Social psychology and personality sciences.
Here, researchers examined how attitudes about identifying some animals as food and others as pets or companions change from childhood to adulthood to find that children aged 9 to 11 years were less likely than older age groups to classify animals as food, meaning that ideas around meat consumption are shaped from childhood through adulthood by external sources.
Quorn enlists Drew Barrymore to promote meatless chicken in the US
Quorn is a pioneering British brand that has been making meat substitutes from its mushroom-based mycorpien for decades. The brand is widely distributed across the world and has been focused on becoming a major producer of meatless chicken in the United States.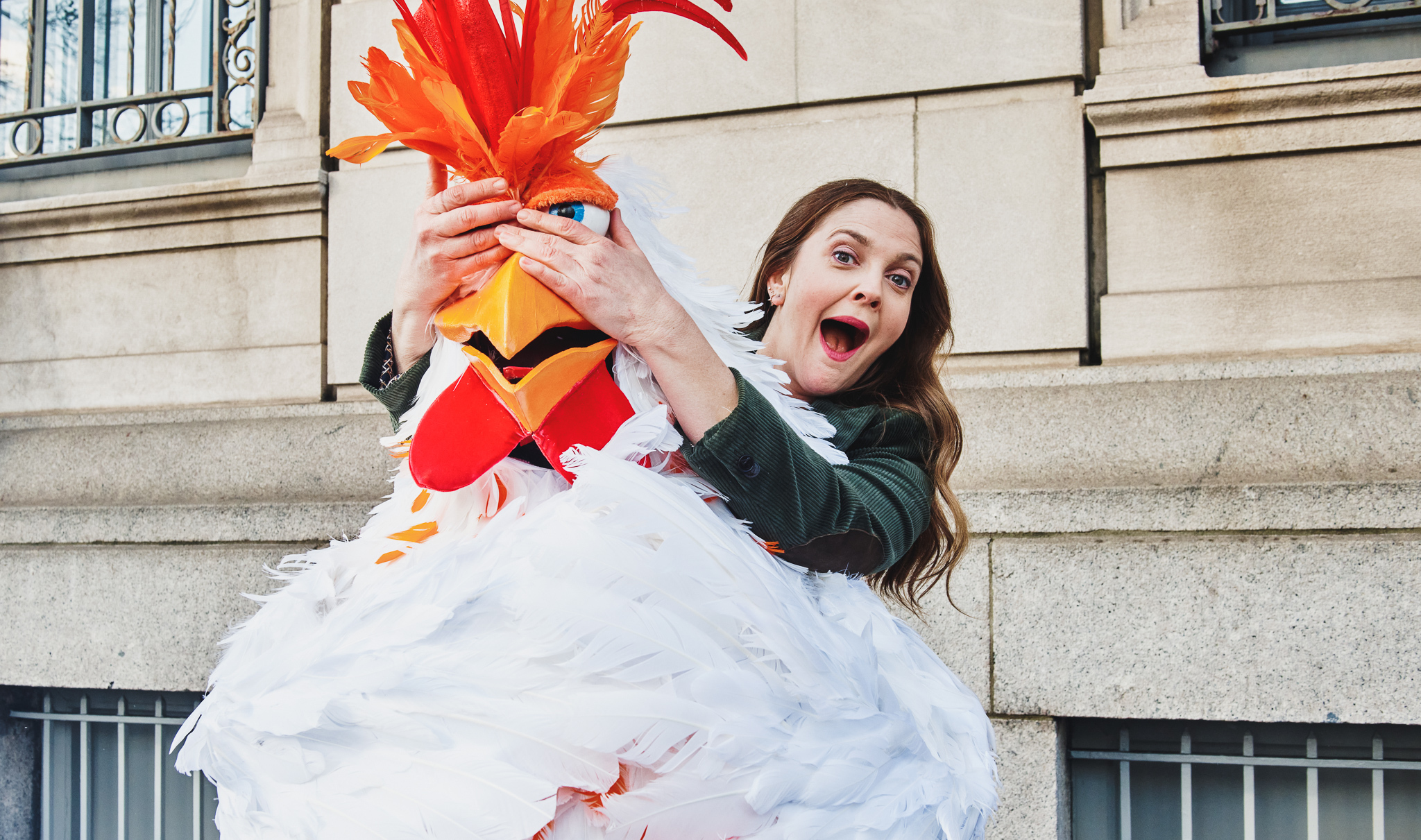 Quorn
Here, Quorn also ran creative marketing campaigns and tapped actress Drew Barrymore as "Chief Mom Officer" to help publicize its meatless offerings. The actress promoted Quorn products on her Drew Barrymore Show, more recently, Tariq, the viral sensation known for his love of corn, was introduced to meatless chicken nuggets made by Quorn, whose name sounds a lot like the vegetable.
As part of his partnership with Quorn, Barrymore starred in a campaign featuring ChiQin, a larger-than-life bird who plays his best friend. In various campaign materials, the duo are shown engaging in various activities, including eating meatless chicken, which is fine because Quorn's chicken is made from mycoproteins and not real birds.
And while Quorn cleverly flips the script on meat advertising in the UK and US, the company continues to use eggs in some of its formulations, sending mixed messages.
For the latest vegan news, read: