It seems like every week in the world of vegan food news is more exciting than the last and this week is no exception. Starbucks is stepping into summer with a new Tropical Refresher that also has a version fortified with coconut milk. Ice cream brand GoodPop has nailed a vegan copy of the iconic Klondike bar. And Follow Your Heart wants to throw you and your community a summer block party with Vegenaise. Read on to find out more.
1Starbucks Dairy Free Summer Sips
Starbucks has just launched its summer menu and its main attraction is a new pineapple and passion fruit refreshment that is tangy, sweet and… refreshing. This drink was inspired by pineapple passion fruit shaved ice and is hand-shaken by Starbucks baristas with real diced pineapple chunks and ice. Adding a splash of coconut milk to this refreshment transforms it into Starbucks' new Paradise drink.
Starbucks
"Starbucks Refreshers Paradise Drink is like sunshine in a cup – the bright tropical flavors are radiant, happy and cheerful. It's the perfect summer sip for a little getaway time anywhere," said Raegan Powell , senior product developer on the Starbucks R&D team that led the creation of the new drink, in a statement.
The new drink joins its refreshing colleagues, Strawberry Acai and Mango Dragonfruit, as well as their corresponding creations Pink Drink and Dragon Drink. The coffee chain's summer tumblers are also here and are adorned with bright colors to make long-lasting sipping a fun experience.
2Oat Milk Klondike Squares
What would we do for a Klondike vegan bar? Probably a lot, but in the meantime, ice cream brand GoodPop has made it easy to find a Klondike-style vegan bar. A Klondike copycat in every way without the dairy, GoodPop's new frozen treats feature fudgey chocolate covered oat milk ice cream. If you like double fisted ice cream treats, the brand has also just launched gluten-free chocolate and vanilla sandwiches filled with oat milk ice cream.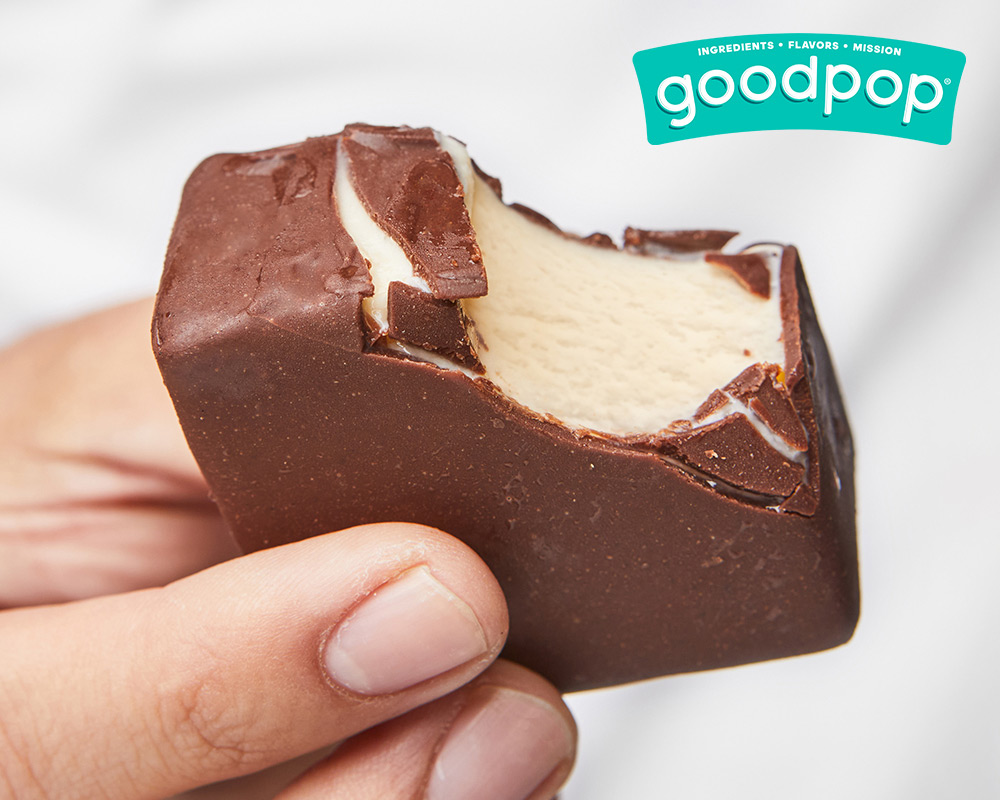 GoodPop
"We love reinventing classic nostalgic favorites with better-for-you ingredients, which means they have a much shorter, cleaner ingredient list and are allergen-friendly, but without sacrificing taste," the CEO said. and GoodPop founder Daniel Goetz in a statement. "With our Ice Cream Sandwiches and Squares, we decided to enter new territory as we saw an opportunity in the market to recreate the cult classic Ice Cream Squares and Sandwiches like those with which we have grew up in the 80s and 90s, but with cleaner products, more delicious ingredients and better for people and the planet.
3Vegan Seafood for Summer Grilling
A plant-based beef burger is always a great grilling choice, but this summer we're also excited to try something new. Vegan seafood has grown in popularity recently, and the idea of ​​throwing a fishless salmon burger on the barbie was made possible by Good Catch Foods. Founded by chef brothers Chad and Derek Sarno, this brand makes all of its seafood vegan using a proprietary blend of healthy plant proteins – peas, soy, chickpeas, fava beans, lentils and white beans – which capture the texture and flavor of seafood without the ocean-destroying side effects of eating fish.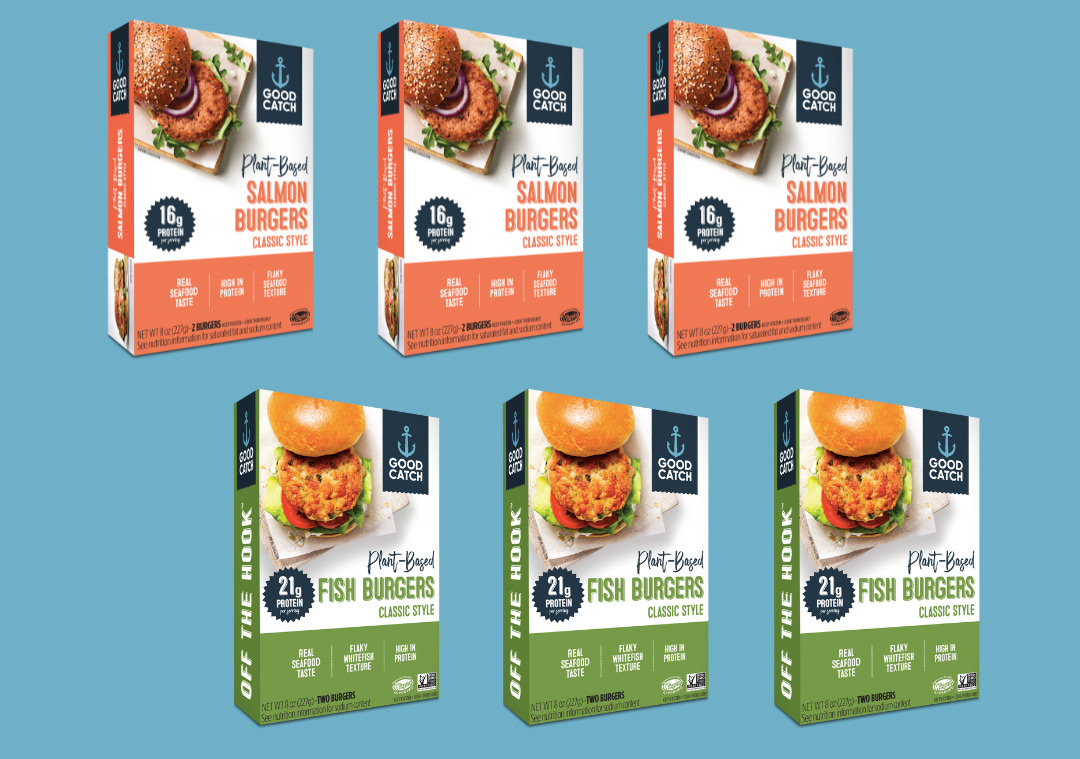 good fishing food
The best news here is that the company just launched its Get Grilling Plant-Based Fish Burgers pack, which includes a three-pack of its salmon burgers and a three-pack of its classic fish burgers. From now until June 29, the 12-cake combo pack is $20 off its regular price of $69.99 and can ship to all 50 states in time for July 4.
4Nuts for Cheese
Nuts for Cheese, a vegan cheese brand that uses — you guessed it — nuts as its base, just raised $5.35 million in funding led by Forage Capital Partners. Launched in 2015 by vegan chef Margaret Coons, Nuts for Cheese makes gourmet cashew-based cheeses in flavors including Artichoke & Herb, Un-brie-lievable and Black Garlic. Nuts for Cheese, which also makes vegan butter made from farmed cashews, will use the new funding to grow the brand at a time when vegan cheese is growing in popularity.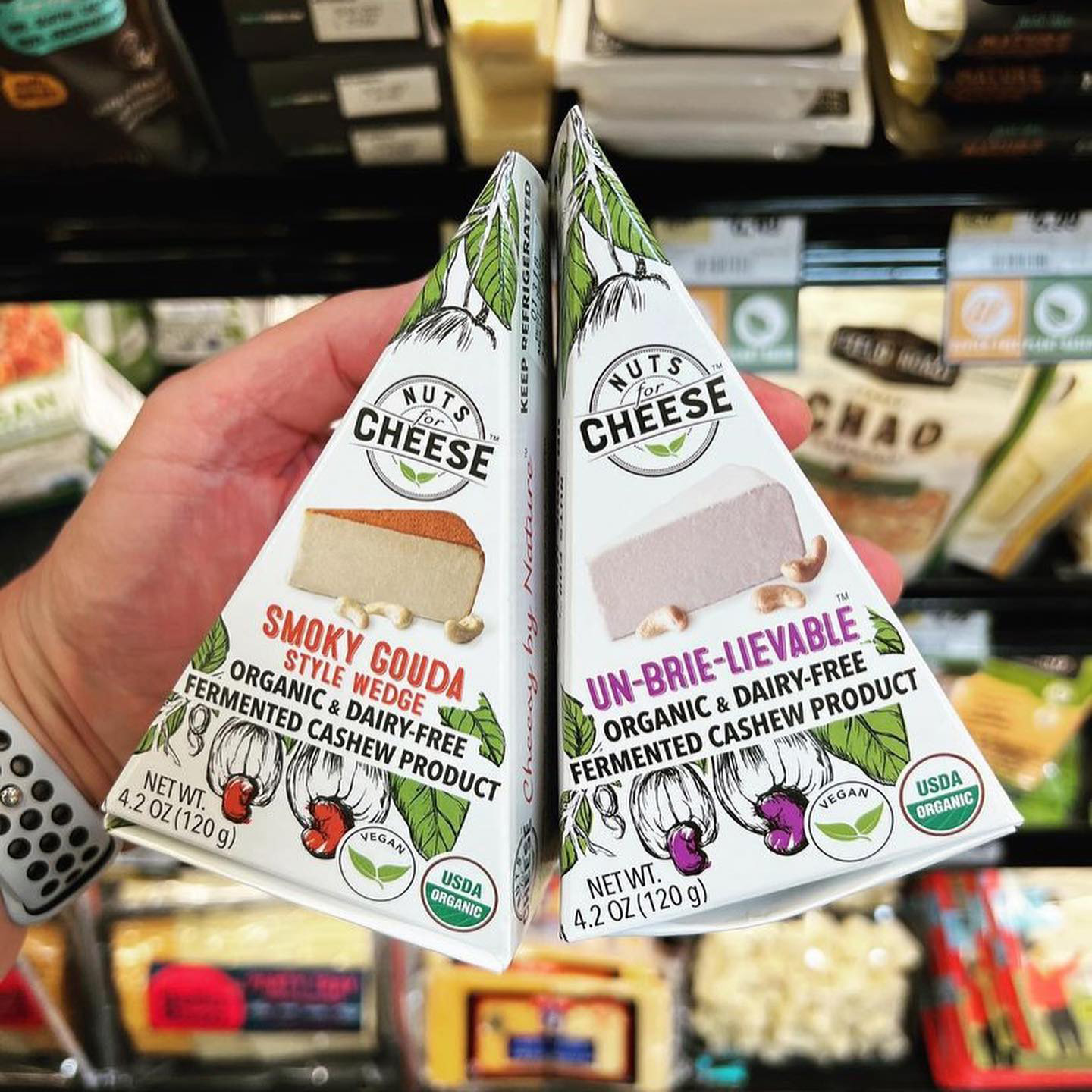 Nuts for Cheese
"From the start, I've worked hard to surround myself with the right partners," Coons said in a statement. "It has been such a journey, from a rented commercial kitchen to building our current 25,000 square foot facility. What once seemed huge to me is now rapidly ready for greater expansion. This investment comes at an ideal time to allow us to keep pace with our growth and I couldn't be happier to partner with a company like Forage, which has extensive power experience and a team so amazing.
5Vegan Cheese Block Party
Speaking of vegan cheese, Follow Your Heart (FYH) is offering $10,000, divided equally among 10 communities, to help them host the summer block parties of their dreams. The brand is known for its Vegenaise vegan mayonnaise, but also makes many other products, including a whole range of vegan cheeses, salad dressings and more. Block Party winners will each receive a selection of FYH merchandise, a $1,000 cash prize and a custom-branded cooler.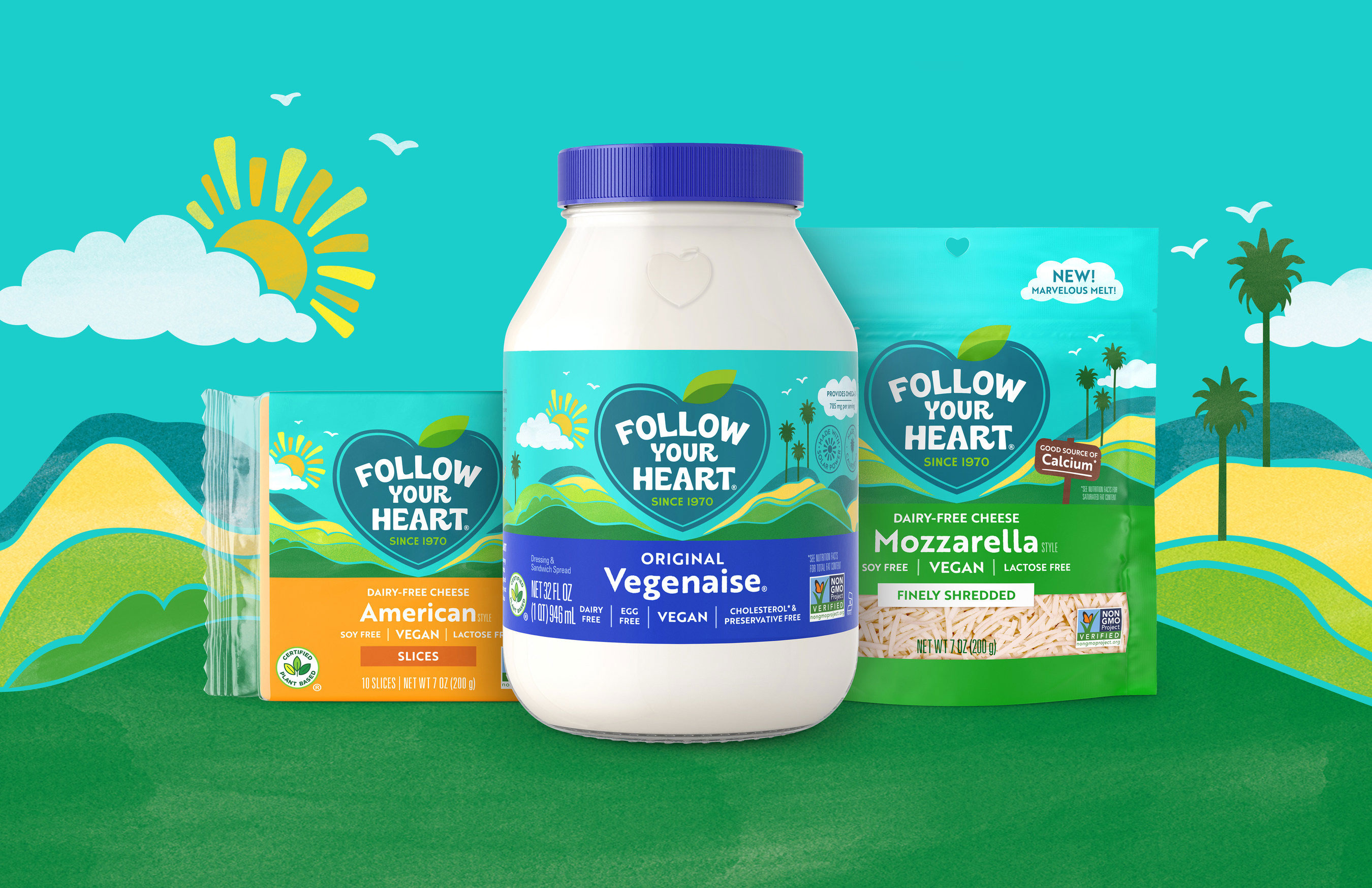 Follow your heart
"Outdoor block parties are making a big comeback in 2022 after two summers where events were rare," Lauren Kahner, FYH's chief marketing officer, said in a statement. "This summer, Follow Your Heart wants to be part of your outdoor celebration and make sure it includes delicious plant-based meals for everyone. Summer block parties are a fun, food-filled tradition for communities to come together and enjoy good times with great meals — and we're all about it at Follow Your Heart.
To enter, email FYH at [email protected] explaining why your community loves plant-based options and why you'd like the brand to help you host a block party. FYH is accepting email submissions until July 4, 2022.
For the latest vegan news, read:
The next big American franchise will be a vegan dessert shop
13 Lawmakers Demand FDA Set Guidelines for Animal-Free Drug Testing
Why 10% of meat, eggs and dairy will come from alternatives by 2035
JUST LAUNCHED! Get our 10 Easy Vegan Summer Meals recipe book as a FREE instant download.
Get the guide
JUST LAUNCHED! Get our 10 Easy Vegan Summer Meals recipe book as a FREE instant download.
Get the guide