It seems like every week in the world of vegan food news is more exciting than the last and this week is no exception. Mary's Gone Crackers is getting into vegan cheese crackers and they're like Cheez-Its. Chickpea pasta brand Banza's new "Masterpiece'zas" craft kits encourage kids to create plant-based pizza art. And American Airlines is offering first-class passengers vegan cookie dough bars. Read on to find out more.
1Dairy-free version of Cheez-Its?
Over the years, Mary's Gone Crackers variety of organic gluten-free crackers have met many snacking needs. This week, the company is taking vegan snacking to the next level with its new plant-based Mary's Gone Cheezee crackers. Available in Cheddar and Cheese & Herb flavors, the vegan crackers are reminiscent of the popular Cheez-Its but without any dairy.
Mary's Gone Crackers
"Our new offering is a delicious testament to the future of vegan and gluten-free alternatives," Jason Galante, vice president of sales for Mary's Gone Crackers, said in a statement. "The crackers taste like a tangy cheddar that you could never tell were 100% vegan."
2Banza's Vegan Pizza Kits
Banza is all about chickpeas and uses the legume to make just about any shape of pasta. However, did you know that Banza also makes vegan pizzas? The company offers a plant-based cheese pizza made on its chickpea crust. To help parents with the back to school season, Banza recently launched "Masterpiece'zas" kits, which allow children to create their own work of art in the form of pizza. One of the two kits ($49.99) is completely vegan and comes with three pizza crusts as "canvases", "Gotham Greens Vegan Pesto Paint", Farmer's Fridge Sliced ​​Vegetables to add pops of color , Tupperware deco pens for decoration, oregano for the finale. key, and a pair of scissors.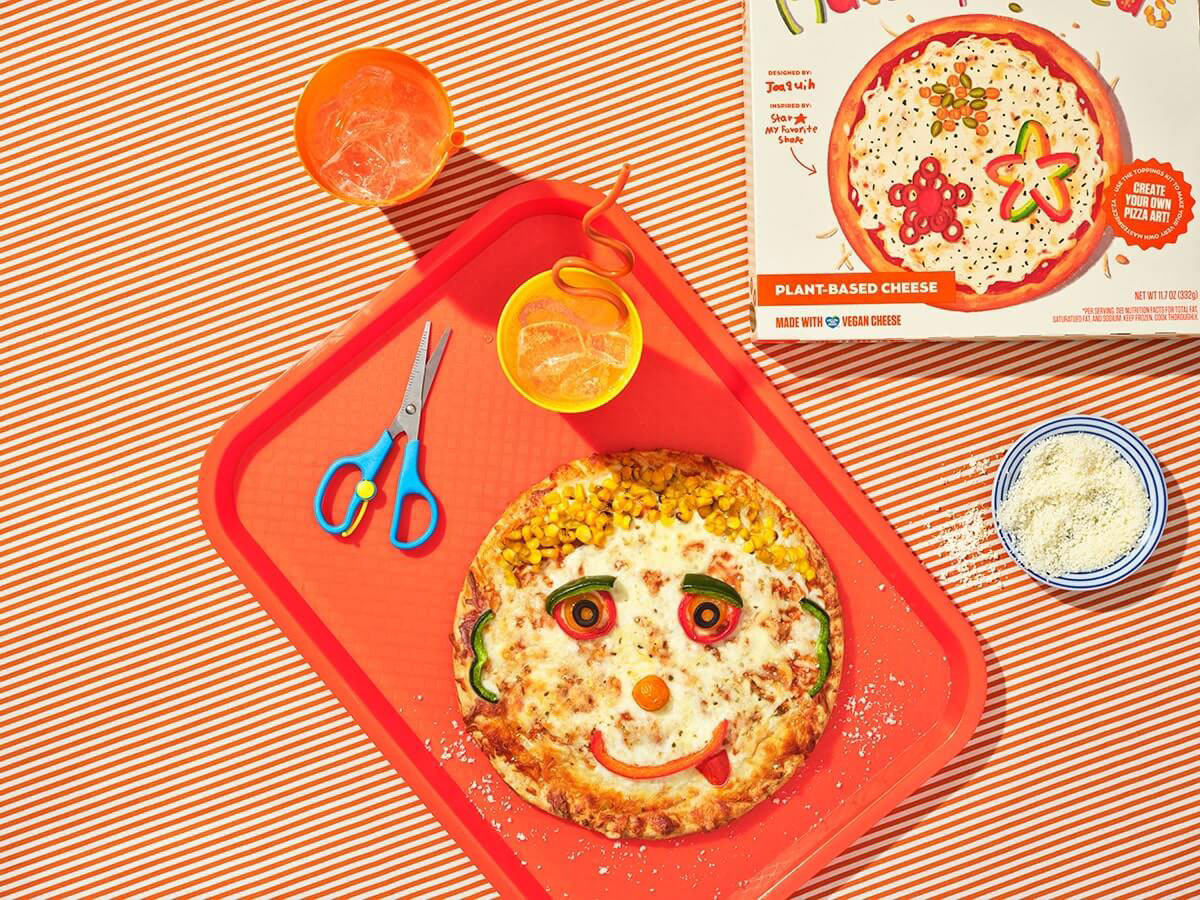 Banza
"We created Banza Masterpiece'zas to inspire creativity and joy over a nutritious dinner," Banza CEO and co-founder Brian Rudolph said in a statement. "Chickpeas are one of the best foods for human health and the environment. To celebrate the ingredient's versatility and love of pizza, we're challenging our community to use Banza's pizza crust as our canvas for art.
Banza worked with three young artists from two community-driven art programs to create the artwork for its Masterpiece'zas boxes and inspirational booklets. To give back to the kids, 50% of pizza kit sales will be donated to the Whole Kids Foundation, a non-profit organization founded by Whole Foods Market that supports schools and inspires families to improve child nutrition and well-being .
3Meatier vegan pizzas and burritos too
And because more pizza is never a bad thing, vegan company Wicked Kitchen is launching three plant-based frozen pizzas. Originally launched in the UK, Wicked Kitchen was created by vegan chef brothers Chad and Derek Sarno to provide consumers with easy, plant-based meal solutions.
wicked kitchen
The new Wicked Meaty Pizza features Nana Sarno's classic red sauce topped with spicy sausage, pepperoni, mushrooms and jalapeños. Also topped with nana sauce, the Saucy Motz pizza includes kale, cherry tomatoes and basil. Rulebreakin' Rustic Veg Pizza features a red sauce with olives, sautéed peppers and mushrooms. Each pizza is topped with the brand's signature melting mozzarella it calls "motz."
Wicked is also expanding its frozen offerings with four exciting new ready meals: Naked Burrito with Beyond Meat; Korean-inspired bowl with Beyond Meat; Curry of Tofu Peng Panang; and Seriously Sriracha Tofu & Rice.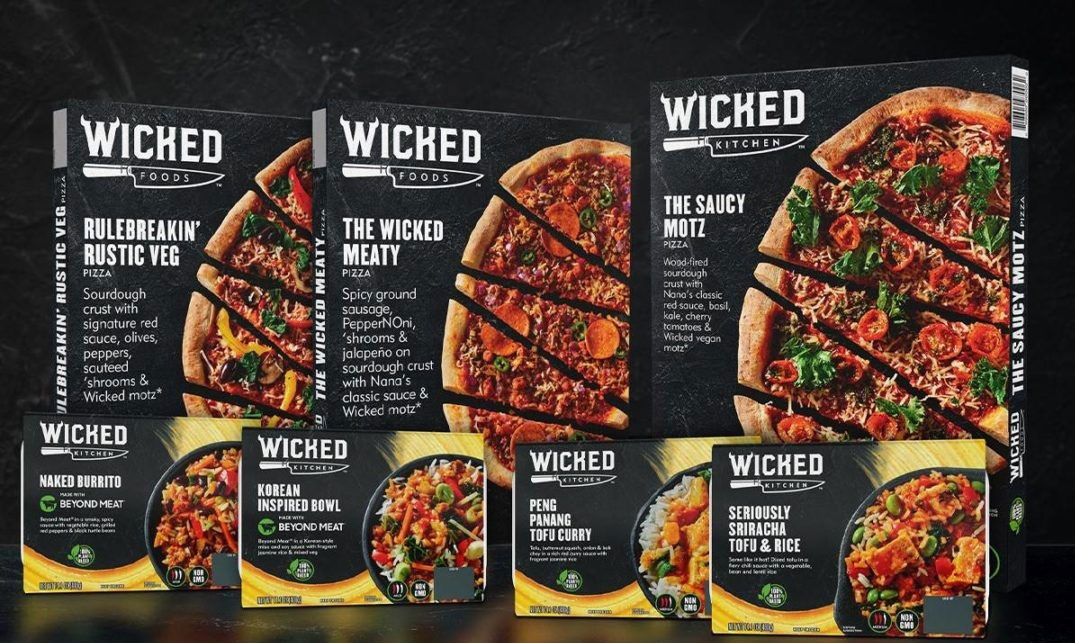 wicked kitchen
"In true Wicked style, we're raising the bar in the convenient dining space. Our chef-designed vegan meal solutions make it easier than ever for everyone to 'taste the world' with dinners on the table in minutes. Derek Sarno said in a statement, "Handcrafted and delicious, our pizzas are unlike any other in the frozen aisle. They feature big-flavored ingredients, hand-stretched wood-fired sourdough and an unparalleled plant-based "motz" with incredible meltability Our frozen entrees and meal kits provide a kickstarter and a super-convenient way to whip up amazing, inspired flavors to satisfy every palate, every the days of the week.
With this new launch, Wicked Kitchen offers the largest assortment of plant-based products in the consumer packaged food (CPG) space in the United States. Its products are also available in Finland and are coming to Thailand this fall.
4Vegan Cookie Dough Soars
Inflight snacks and meals are getting better every day and this week American Airlines added a vegan chocolate chip cookie dough bar to snack baskets for first class passengers on domestic flights. The new sweet snack is made by Whoa Dough, a company founded by concerned father Todd Goldstein whose two sons are gluten intolerant. The snack bars are made with allergen-free ingredients like whole-grain oat and chickpea flours, but the company promises they taste like cookie dough.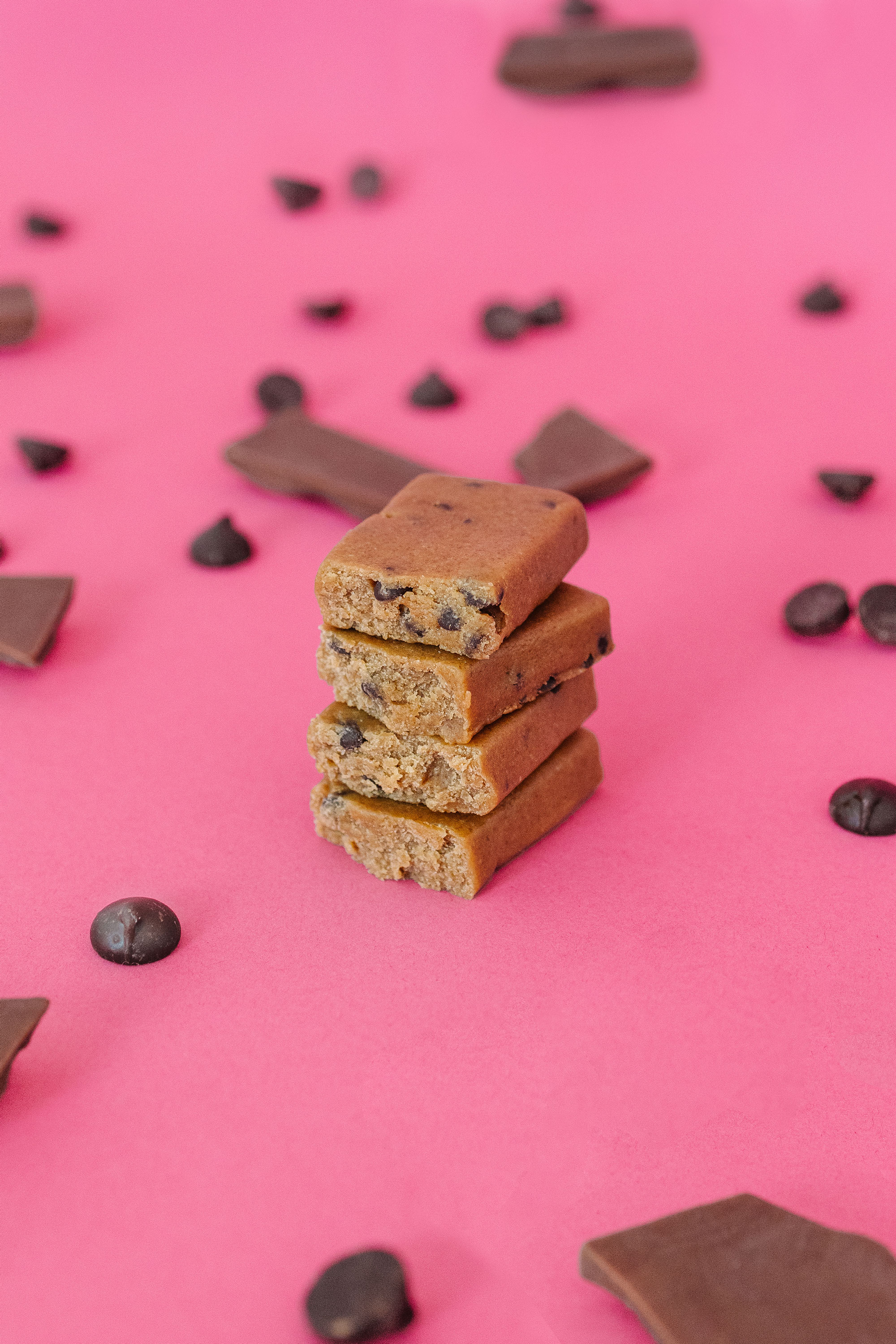 Oh the dough
"The sky really is the limit for Whoa Dough now that American Airlines, the world's largest airline, will be offering first-class passengers our tasty, plant-based snack bars that are also gluten-free," Goldstein said in a statement. "Having a major airline service our line is incredibly exciting for us, as we look forward to Whoa Dough being enjoyed by millions of travelers every day who are looking for a healthier, all-natural snack without compromising taste during their flight. ."
Not traveling first class? Woah Dough is also available in Chocolate Chip, Sugar, Sugar Sprinkle, Peanut Butter, Peanut Butter Chocolate Chip, and Brownie Dough flavors through the company's website and select retailers.
5Abe gets into mini muffins with the Minions
Abe's vegan muffins have become a cult favorite over the years, thanks in part to social media sensation Tabitha Brown. This week, the beloved company is kicking things into high gear with the release of a new mini muffin flavor made in partnership with Universal Pictures Home Entertainment and Illumination Entertainment to celebrate its fim Minions: The Rise of Gru.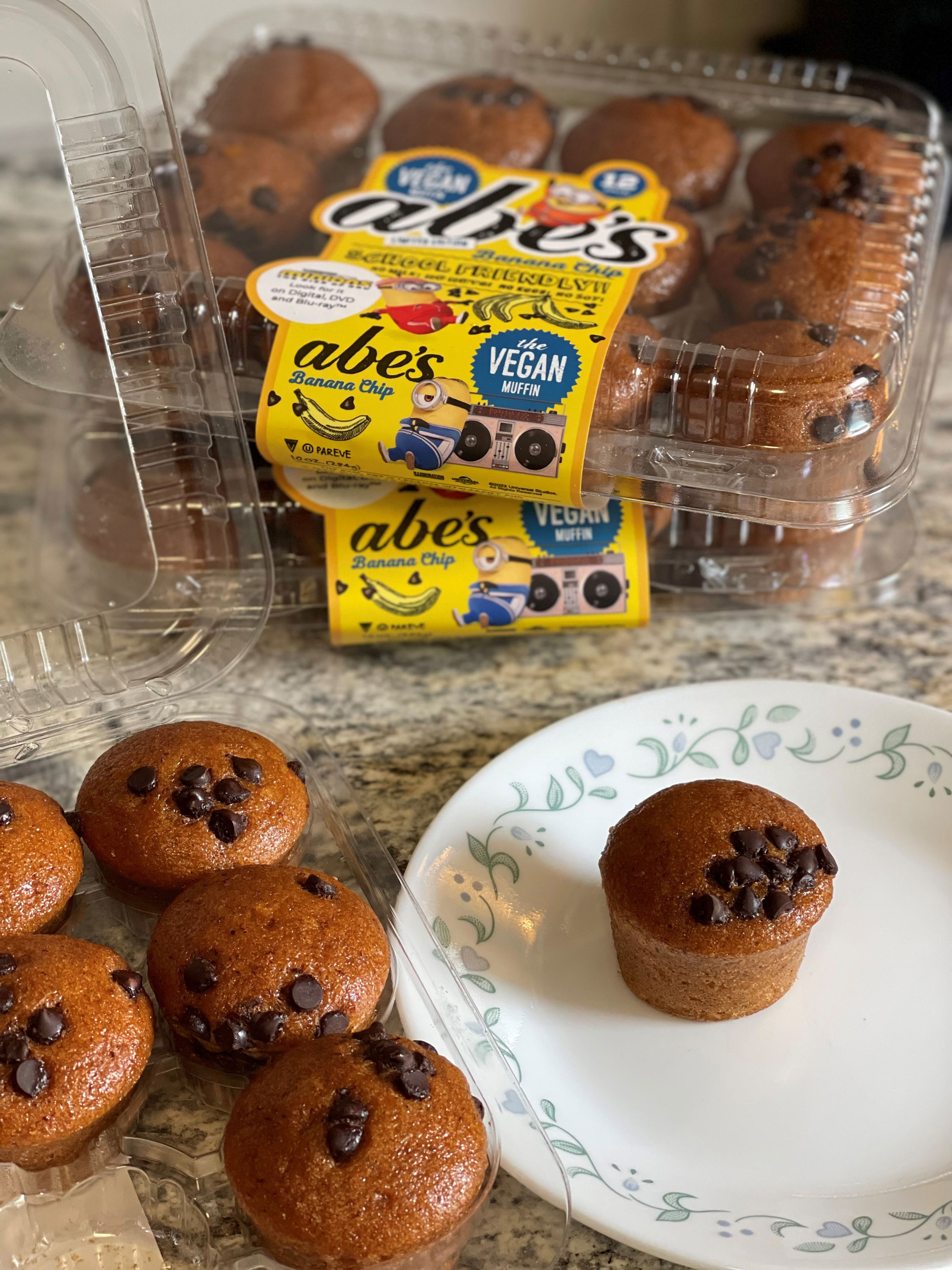 at Abe's
The new Banana Chip flavor starts with Abe's Banana Bread as its base which is sprinkled with chocolate chips and made even more adorable by being baked in tiny muffins. The new mini muffins are school-friendly as they are free from the most common food allergens.
"Our banana cake is a bestseller, and we anticipate the muffins will do very well with our existing fans, but the Minions collaboration is really about kids," Abe co-founder said, Marty Koffman, in a statement. "Creating a fun treat that kids with dietary restrictions or food allergies can enjoy with everyone is what we aim to do."
For the latest vegan news, read:
Can the world's first farmed lamb help reduce methane emissions?
Phoebe Bridgers Vegan Homestate Taco Benefits Los Angeles Kids
How This Vegan Cheese Will Change Pizza Forever