Over the past 23 years, vegan review and resource tool Happy Cow has collected a wealth of information on the best and most abundant plant-based options. So which cities are the best for vegans? This year's Top 10 Vegan Cities in the World offers a unique insight, backed by data, into the places that make the best of plants.
Using its proprietary data collected from more than 180 countries, Happy Cow determined the top-ranking cities based on many factors, including the number of all-vegan restaurants within a 10 km (6.2 mile) radius of each city center.
Roots & Rolls
Within this radius, Happy Cow considered the number of all-vegan businesses and all restaurants (including vegan, vegetarian, and veg-friendly). It also looked at the density of vegan businesses per capita and compared the growth of vegan businesses since its last annual report.
To determine a city's vegan friendliness, Happy Cow also included a qualitative analysis of its employees, city ambassadors, and Cowmunity in general.
"It's much easier to find vegan options these days than when I started HappyCow," Happy Cow founder Eric Brent told VegNews. "Over the last five to seven years in particular, there has been an exponential growth in the number of vegan options available in parts of Europe, North America and Asia."
Happy Cow's Best Vegan Towns
So which cities has Happy Cow determined to be the most vegan? The list had obvious facts and surprises. 10th place goes to Barcelona, ​​which saw a 74% growth in veganism. Ninth place is occupied by Warsaw, the Polish capital where Happy Cow claims that veganism is still more popular than vegetarianism.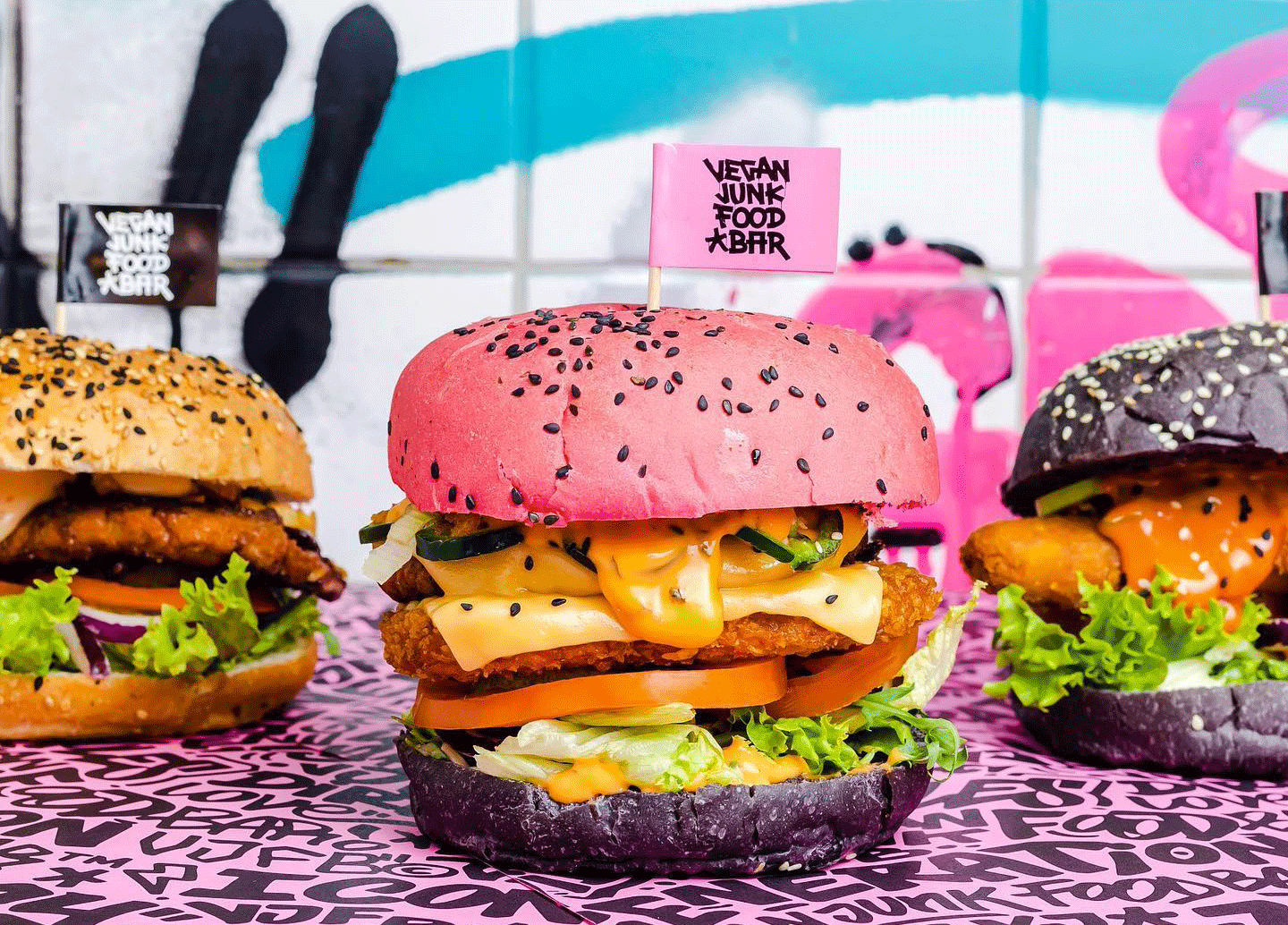 Junk food bar
Eighth place goes to Amsterdam, home to the famous chain Vegan Junk Food Bar, and a city that has seen a 78% growth in the number of vegan businesses over the past three years. Bangkok in Thailand remains in the top 10 from last year, ranking seventh with its 130 all-vegan businesses. And sixth place is firmly occupied by Los Angeles, where the number of vegan restaurants has doubled over the past six years.
Fifth place in the middle goes to Singapore, a hub for everything vegan food technology. The island nation has 800 vegan establishments, 185 of which are 100% vegan. Singapore's hawker culture is also full of all-vegan stalls, such as the new Xiu Xiu Fried Banana snack stall.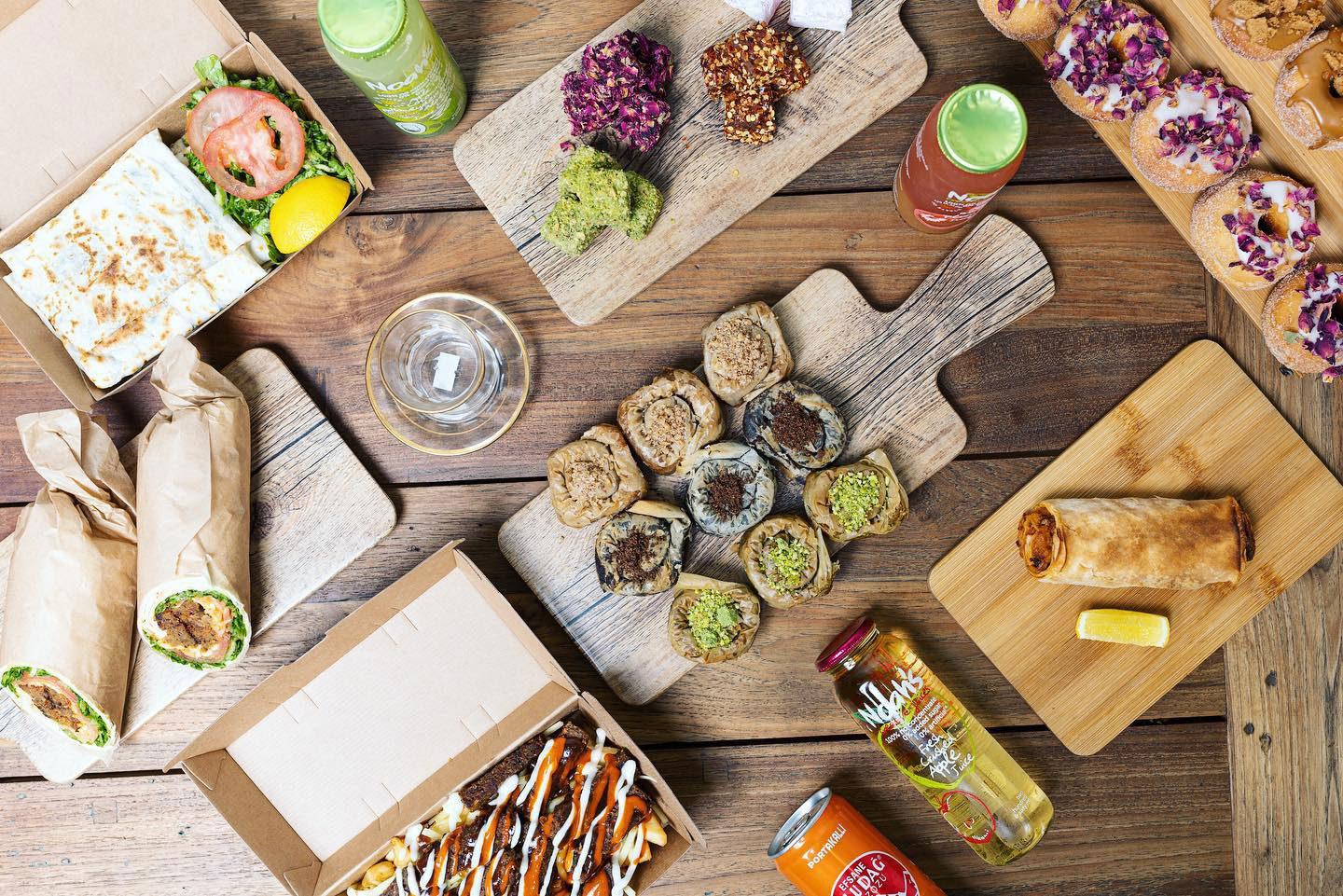 Kevabs
Australia's Melbourne secured fourth place with a total of 1,000 listings on Happy Cow, 100 of which are completely vegan. Plant-based options here run the gamut for the city's culturally diverse population and include Thai curries at Cookatoo Kitchen; Turkish-inspired cuisine at Kevabs; and Japanese/Indian fusion at Shakahari.
Top 3 vegan cities in the world
New York City sits at number three and the concentration of 170 vegan restaurants within 10km of the city center has given it an edge over the rest. Here, plant-based options can be found in every category, from fast food (PLNT Burger) to high-end (PS Kitchen) to high-end (Eleven Madison Park).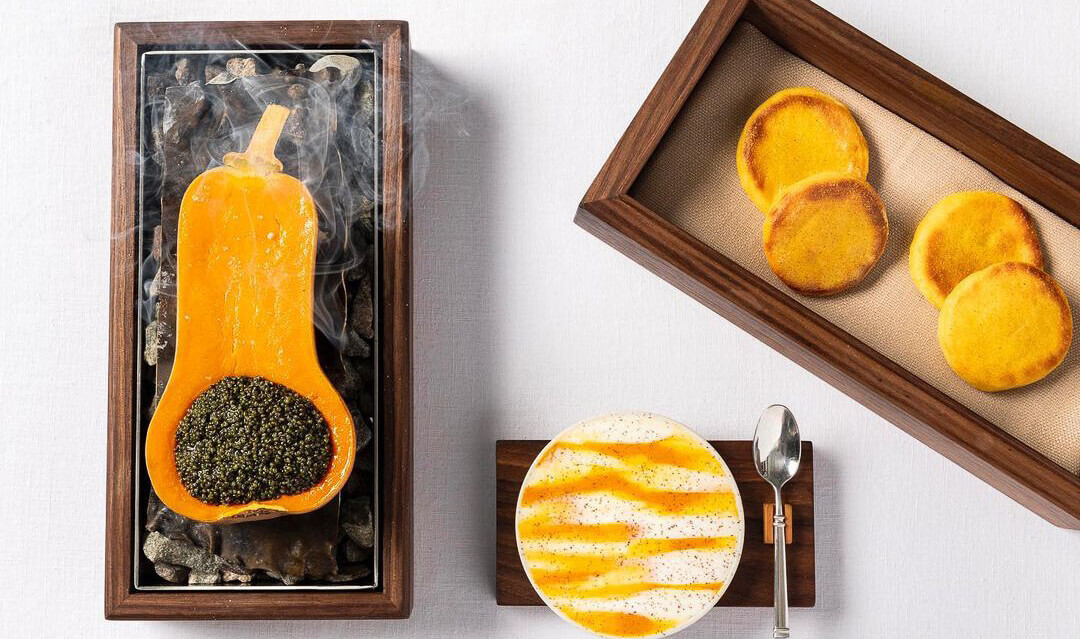 Evan Sung, Eleven Madison Park
Berlin comes second, where veganism has been growing exponentially for several years. In 2022, the city hit a milestone with 100 vegan restaurants within 10 km of the city center. Happy Cow notes that an understanding of veganism is ubiquitous in Berlin, where vegan labels dot menus across the city on everything from kebab (Vöner der Vegetarische Döner) to Vietnamese (1990 Vegan Living) to ramen (Beyond Ramen ).
Brits (and jealous Americans) might have guessed that London takes the top spot on Happy Cow's list. The first city to surpass 200 all-vegan restaurants, in 2022, London now has over 400 vegan businesses. Veganism continues to grow in London, where Londoners can shop at La Fauxmagerie (the UK's first vegan cheese shop); dine with a large group at Erpingham House (the UK's largest vegan restaurant); and treat yourself to fried chicken at two locations at Temple of Seitan (the world's first vegan chicken shop).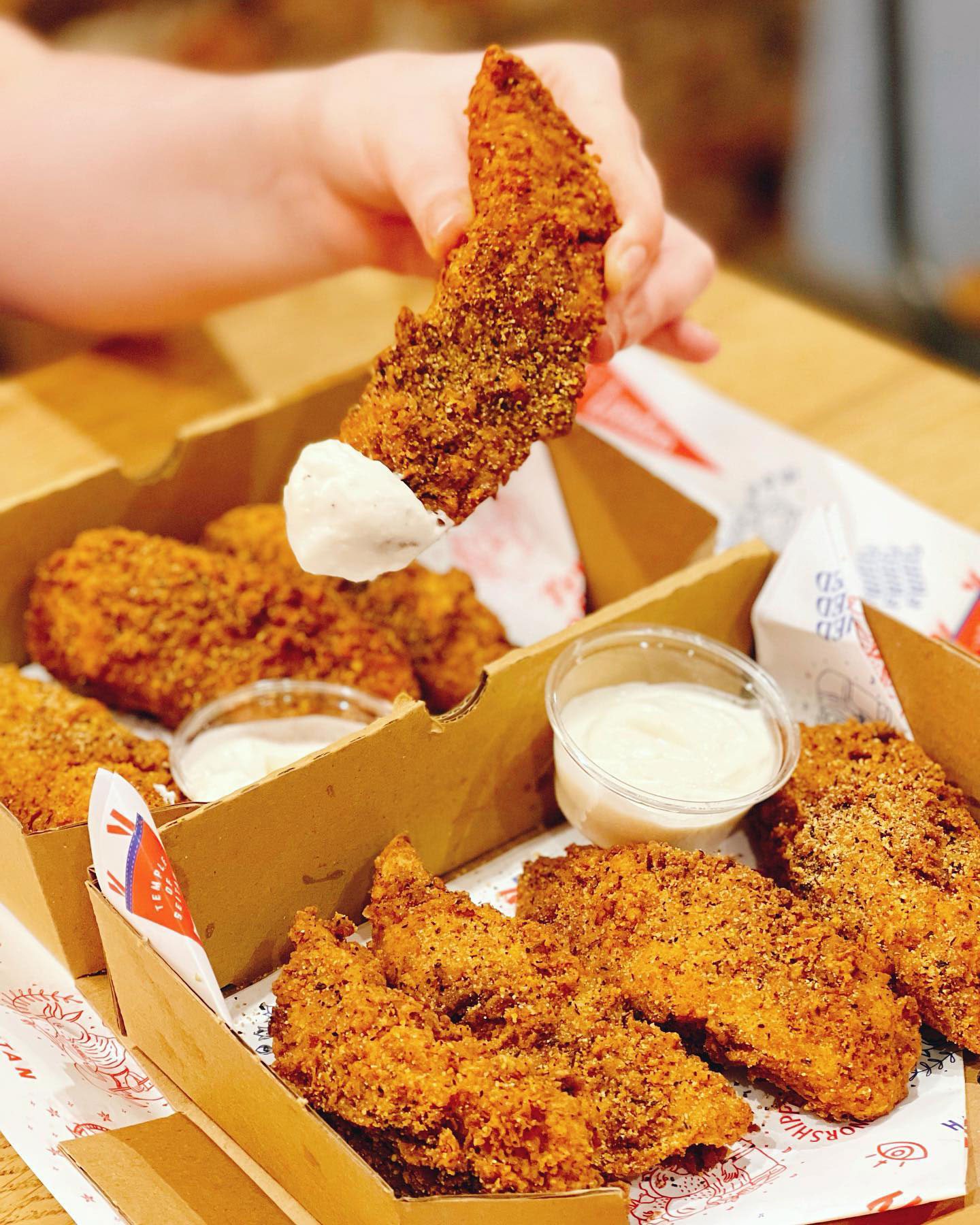 Seitan Temple
"London and Berlin remain at the top of the list of vegan cities. In these centers, it is difficult to find a restaurant that does not offer vegan options," says Brent. "Meanwhile, all-vegan restaurants around the world are becoming increasingly sophisticated and innovative with their menus."
This year's finalists are Paris, Taipei, Ho Chi Minh City, as well as Portland, Tel Aviv and Toronto, with the bottom three making it out of last year's top 10 list. Happy Cow also identifies cities with impressive growth potential such as Lisbon, Mexico City and Seoul.
"Some major cities in South America are also showing exciting growth," says Brent. "Business owners, food experts, social media content creators and members of our Cowmunity are all helping to drive this movement forward."
Happy Cow's listing follows publication of US-centric article top 5 vegan cities list by WalletHub that he compiled using data from TravelAdvisor. Although the listings differ in scope, WalletHub and Happy Cow agree that NYC is a great place for vegans.
For the latest vegan news, read: