It seems like every week in the world of vegan food news is more exciting than the last and this week is no exception. Noodles & Company has added Impossible Orange Chicken Lo Mein (and a second meatless dish) to its national menu. Impossible Pork is helping another noodle company reinvent classic Chinese dishes the vegan way. Juice Press locations in New York just got a vegan meat wrap thanks to Barvecue, which operates the world's largest plant-based meat smoker in North Carolina. And sweet holiday news is coming to you thanks to nutpods and Rule Breaker Snacks. Read on to find out more.
1Impossible Orange Chicken at Noodles & Company
Is 2022 the year of the Vegan Orange Chicken? We would like to think so. Especially because this week fast-casual chain Noodles & Company added Impossible Chicken with Orange Lo Mein on the menu at its more than 450 locations nationwide. The new menu item – which the chain tested at select locations in March – includes impossible panko-crusted chicken made from plants on a bowl of stir-fried Asian-style noodles in an orange sauce with snow peas -everything from napa and red cabbage, and garnished with black sesame seeds and cilantro.
Noodles & Company
"We are intentional about the quality and freshness of the ingredients we serve, which made choosing Impossible for the national launch of our brand new plant-based protein the obvious choice for us," said Stacey Pool, Director of marketing at Noodles & Company, in a statement.
"After testing Impossible Chicken in several markets last spring, we received overwhelming feedback that Impossible tastes like chicken," Pool said.
And because consumer response was so positive to Impossible's plant-based chicken test earlier this year, Noodles & Company is expanding its menu with another option: LEANguini Rosa with Impossible Chicken, a vegetarian dish that features the plant-based meat atop its lower portion. carb pasta in a spicy tomato cream sauce.
"These positive comments coupled with Impossible's values ​​and commitment to the environment have made them a great partner for us and I'm confident customers will love this exceptionally good addition to our menu," Pool said.
2More Impossible Noodles News
More vegan noodle news is never a bad thing. For this development, noodle kit company Xiao Chi Jie (XCJ) has reinvented classic Chinese dishes using Impossible Foods Vegan Pork. The two vegan dishes available are Sichuan Dan Dan Noodles and Beijing Zha Jiang Noodles, and can be ordered to ship nationwide.
Xiao Chi Jie
XCJ was founded by second-generation Chinese Americans Jennifer Liao and Caleb Wang, whose Seattle restaurant closed during the pandemic. With a mission to bring authentic depictions of Chinese food to the masses, the duo turned to a direct-to-consumer brand that has thrived since 2020.
"Almost every province in China has a noodle dish that is the pride and joy of this region," Liao said in a statement. "They are often symbolic and represent the seasons and Chinese beliefs, such as eating longevity noodles on your birthday or spicy noodles in hot summers to beat the heat with the heat."
Each kit comes with wheat noodles, sauces and toppings that can be made in about 10 minutes with only a pot needed to boil water.
"With so many inspiring Chinese noodle recipes, we are honored to share this experience with our customers," Liao said.
3Barvecue wraps at Juice Press
Wood-smoked vegan meat with a Southern twist is the star of the new BBQ with Roasted Veggies Wrap that launched this week at Juice Press stores in New York City. The new wrap is made in partnership with Barvecue, a vegan brand that harnesses the world's largest plant-based meat smoker in North Carolina.
"Juice Press is proud to partner with Barvecue to elevate herbal offerings with a unique variety and authentic flavor profile," said Ariana Korman, RD, CDN, of Juice Press, in a statement.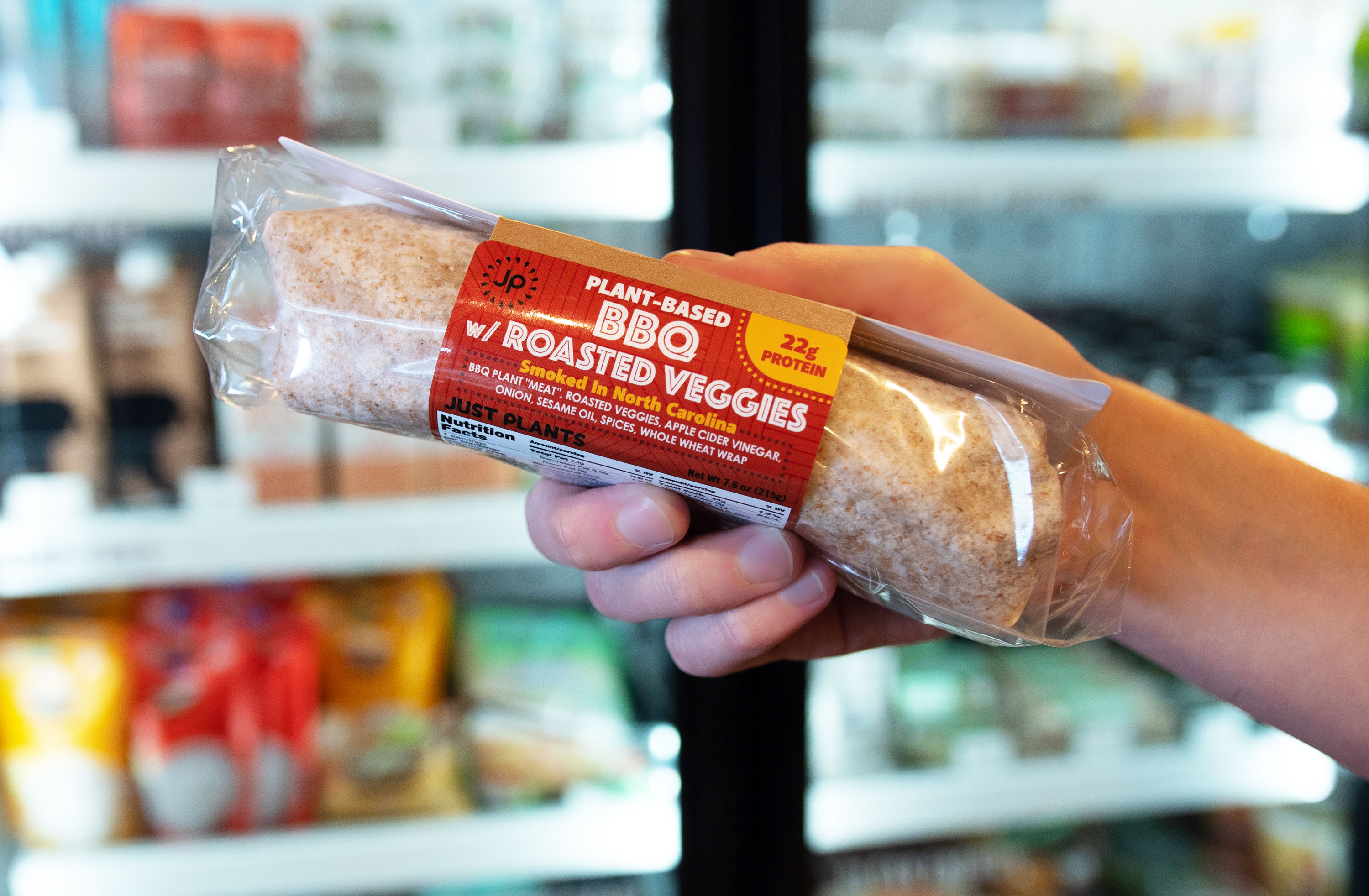 BBQ
The new pocket option is filled with Barvecue's Naked BVQ (a lightly seasoned, wood-smoked vegan meat), roasted vegetables, apple cider vinegar, onion, sesame oil and spices, the all served in a whole wheat wrap.
"We're thrilled to partner with Juice Press, an iconic New York healthcare facility with over 80 locations across the United States, to bring Barvecue to the city," said Kelsey Joseph, Barvecue's Director of Business Development. , in a press release. "Their clean label values ​​and desire to make plant-based foods widely accessible aligns well with Barvecue's mission."
4Vegan Gingerbread Snacks from Rule Breaker
The Rule Breaker brand of snacks is all about offering delicious vegan snacks for young and old. The company's soft and chewy snacks are all gluten-free, free from the top 11 allergens, and contain chickpeas as a primary ingredient.
This holiday season, Rule Breaker is launching a limited-edition Gingerbread Juniors that features creamy white chocolate chips, warm ginger, cinnamon, and allspice.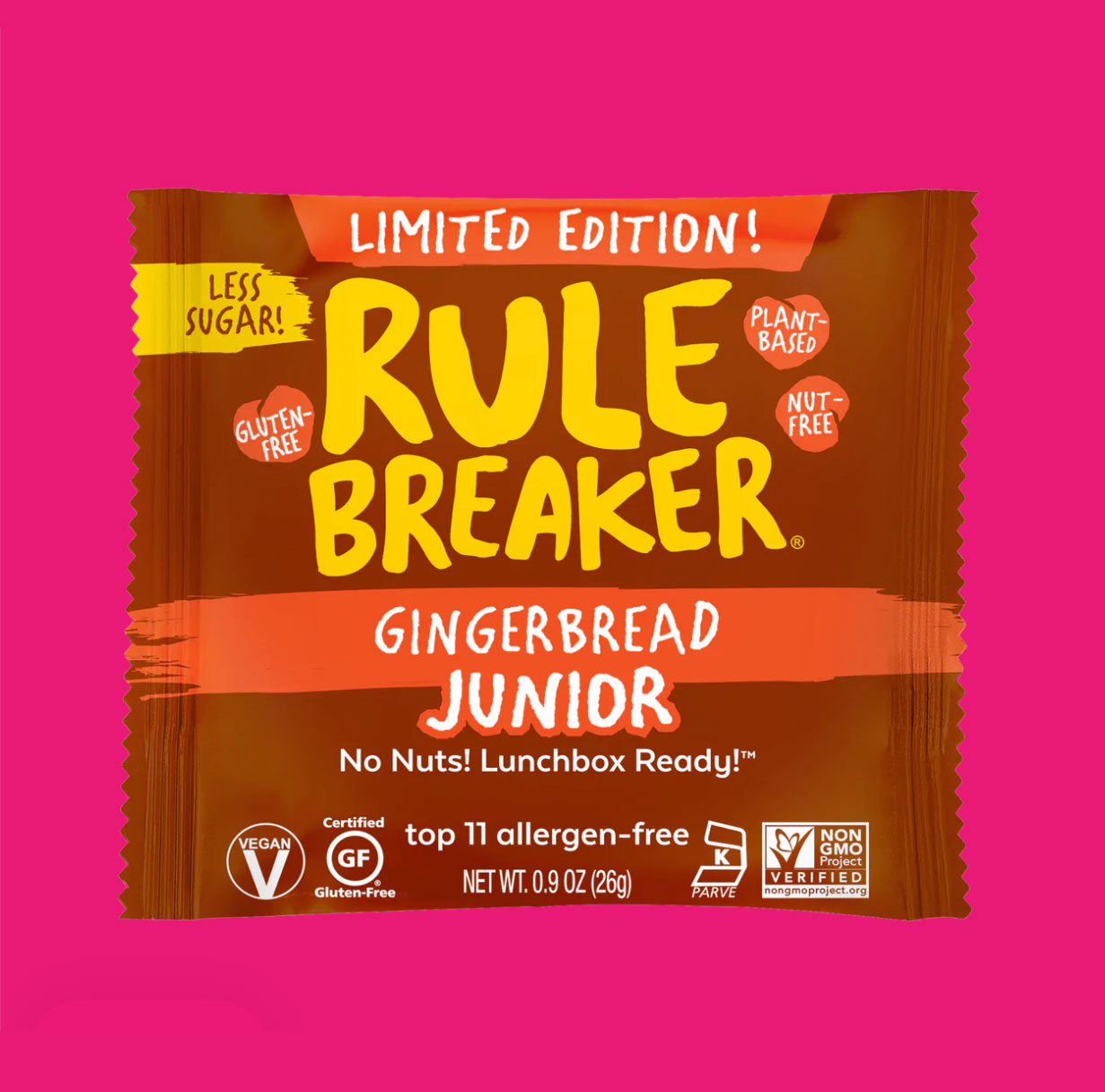 Outlaw
"We are thrilled to introduce an iconic seasonal flavor to our lineup this year," Nancy Kalish, founder of Rule Breaker Snacks, said in a statement. "Not too much sugar, spice and all the good stuff, that's what these fluffy junior gingerbread gems are made of. We hope they become part of everyone's holiday moments and traditions. This year.
5Nutpods Non-Dairy Creamers in Holiday Flavors
As the temperatures slowly begin to cool down, there's nothing better than settling in with a cup of coffee spiked with a crema that evokes the holidays. And the nutpods produced holiday cheer in the form of vegan creams for years.
For this holiday season, the company is launching Peppermint Mocha and Holiday Nog flavors to complement its existing Pumpkin Spice creamer released this fall. The assortment can be purchased individually or as part of The Winter Collection pack.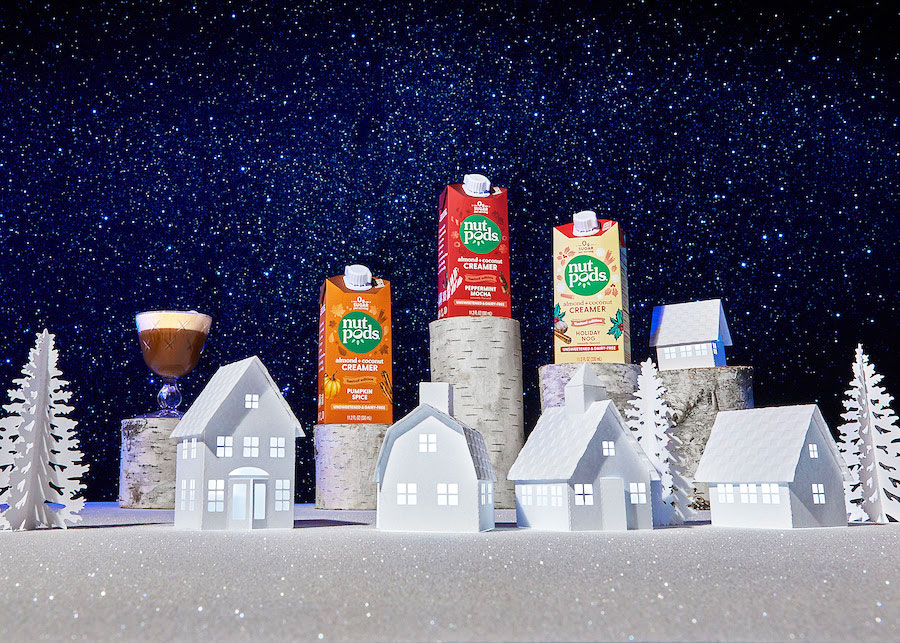 tigernuts
"Growing up, the winter holidays were such a magical time for me and my family," nutpods founder and CEO Madeline Haydon said in a statement. "The season was defined by the unique tastes and flavors of eggnog, peppermint and pumpkin pie. I knew when I started nutpods that I wanted to share these flavors, in a coffee context, with our growing family of fans.
For the latest vegan news, read: