Derek Sarno was the only vegan chef invited to perform at this year's Hot Luck Festival in Austin, TX, and he came to play. The festival is hosted by Aaron Franklin, the owner of Austin-based Franklin Barbecue and one of the nation's top barbecue masters, and brings together top chefs to participate in live cooking events. Sarno was personally invited by Franklin to join in the festivities, cooking for 2,000 people alongside more than 80 other chefs.
Sarno, who was joined by his chef brother Chad Sarno, took part in the Al Fuego event on May 28 where he focused on showcasing the flesh of 400 pounds of mushrooms grown for him by the local farm Hi-Fi Mycology.
wicked kitchen
Sarno grilled and pressed the mushrooms into substantial vegan steaks which he used as the base for oyster mushroom souvlaki which he served with a tzatziki salad with Calabrian pepper sauce on corn tortillas. He also created a hearty pepper lion's mane steak which he served with brandy butter sauce and mashed potatoes.
"It's such a privilege to be part of this incredible group of chefs. We asked a local Austin mushroom grower, Hi-Fi Mycology, to grow about 300 pounds of blue oyster mushrooms and 100 pounds of Lion's Mane mushrooms for us," Derek Sarno told VegNews. "I've been perfecting how to prepare these mushrooms to the best of their abilities over the past decade because of their great flavor on the grill and their incredible meat-like texture, so we fit perfectly at a barbecue event."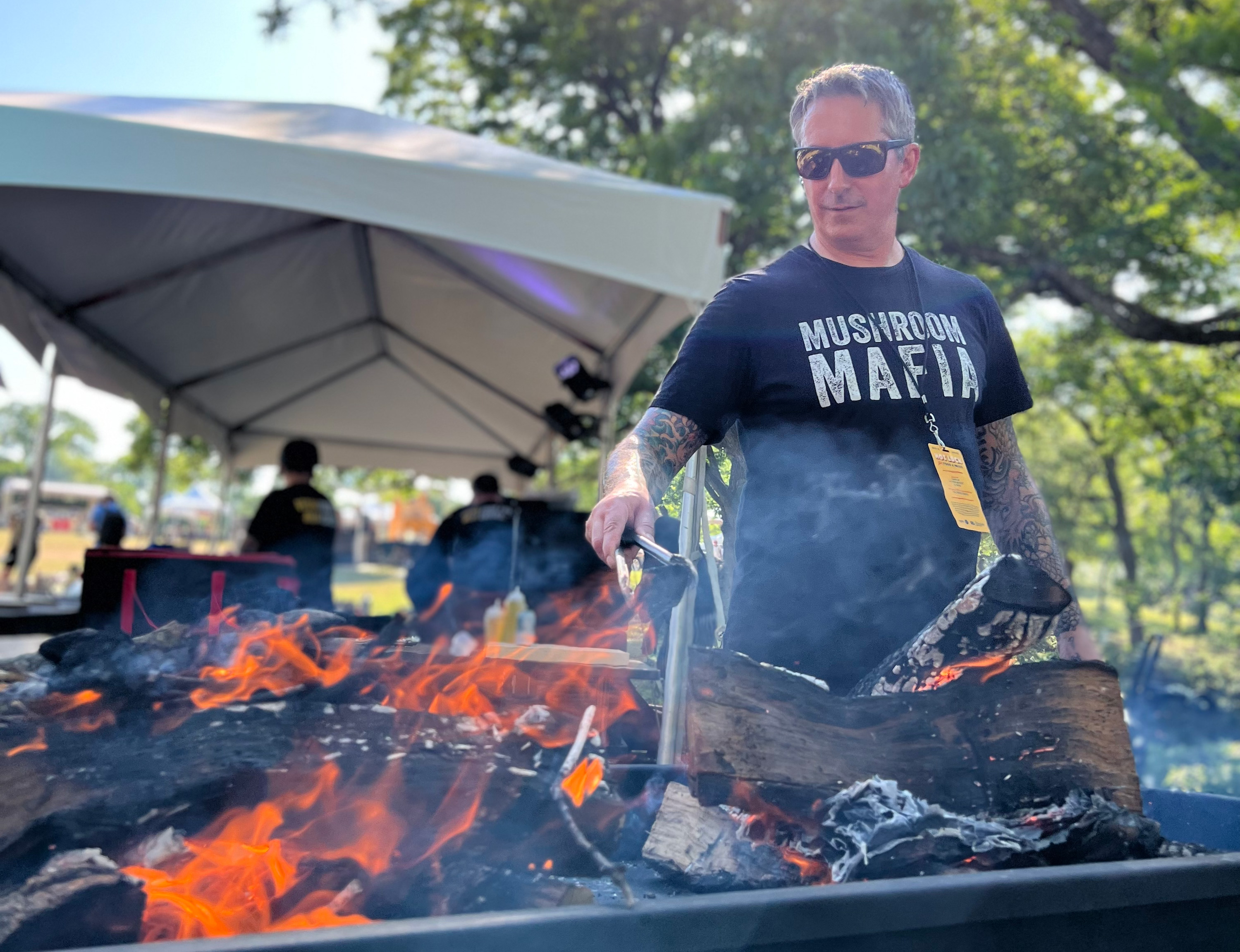 wicked kitchen
Turn mushrooms into meat
The Sarno brothers are both New England-born chefs and have showcased the versatility and meatiness of mushrooms through their various businesses — from food brands to cookbooks — over the years. The Hot Luck Festival allowed Derek Sarno to represent the culinary techniques of making vegan meat in a format usually reserved for animal protein.
The chef's approach was similar to other pit chefs – with hot coals, wood chips and all – with the one exception that he used mushrooms instead of animal meat. "We all grow up with heroes in the field in which we aspire to be the best and I am no exception. Being invited to cook alongside some of the best and most well-known chefs I admire in the culinary world has been an incredible experience that validates the work I have been doing for so long," said Derek Sarno, adding that his goal was to show that "vegetables and mushrooms can be the hero".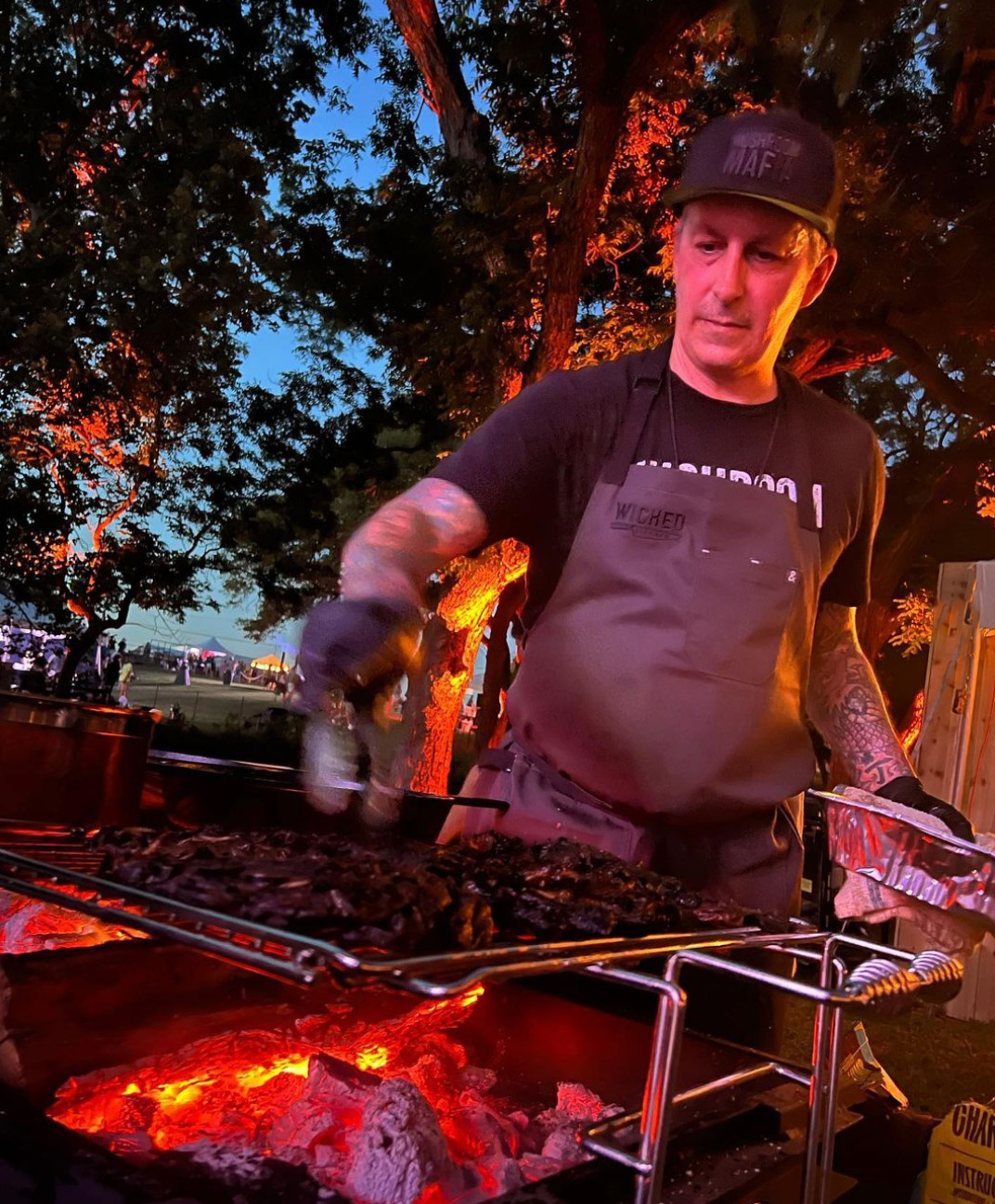 wicked kitchen
Derek Sarno's participation in the meat-heavy event is indicative of a new era of barbecue rejects, where vegan meat can stand up to its animal counterparts. "Aaron [Franklin] is the king of barbecue and cooking for and with him at what is normally an all-meat event is a huge achievement, a culmination and the start of much more to come," said Derek Sarno.
The wicked kitchen of Sarnos
Sarno was at the event under the banner of his food brand Wicked Kitchen, which the chef co-founded with his brother Chad Sarno in the UK. Wicked Kitchen was first released in 2018 at popular UK grocery chain Tesco, where Derek Sarno is the executive chef and director of plant-based innovation. After becoming an instant hit, he expanded the brand to include 200 different products in over 15 categories, including ready meals, mushroom shawarma, desserts such as Sticky Toffee Pudding, and more.
After securing $14 million in funding, the Wicked Kitchen brand began its US expansion this year with fan-favorite UK items. In the United States, the brand launched a unique line of ice cream made from lupini beans in pints and novelty bars. This year, Wicked Kitchen will increase its product set by more than 50% across multiple categories at Kroger and Sprouts stores nationwide.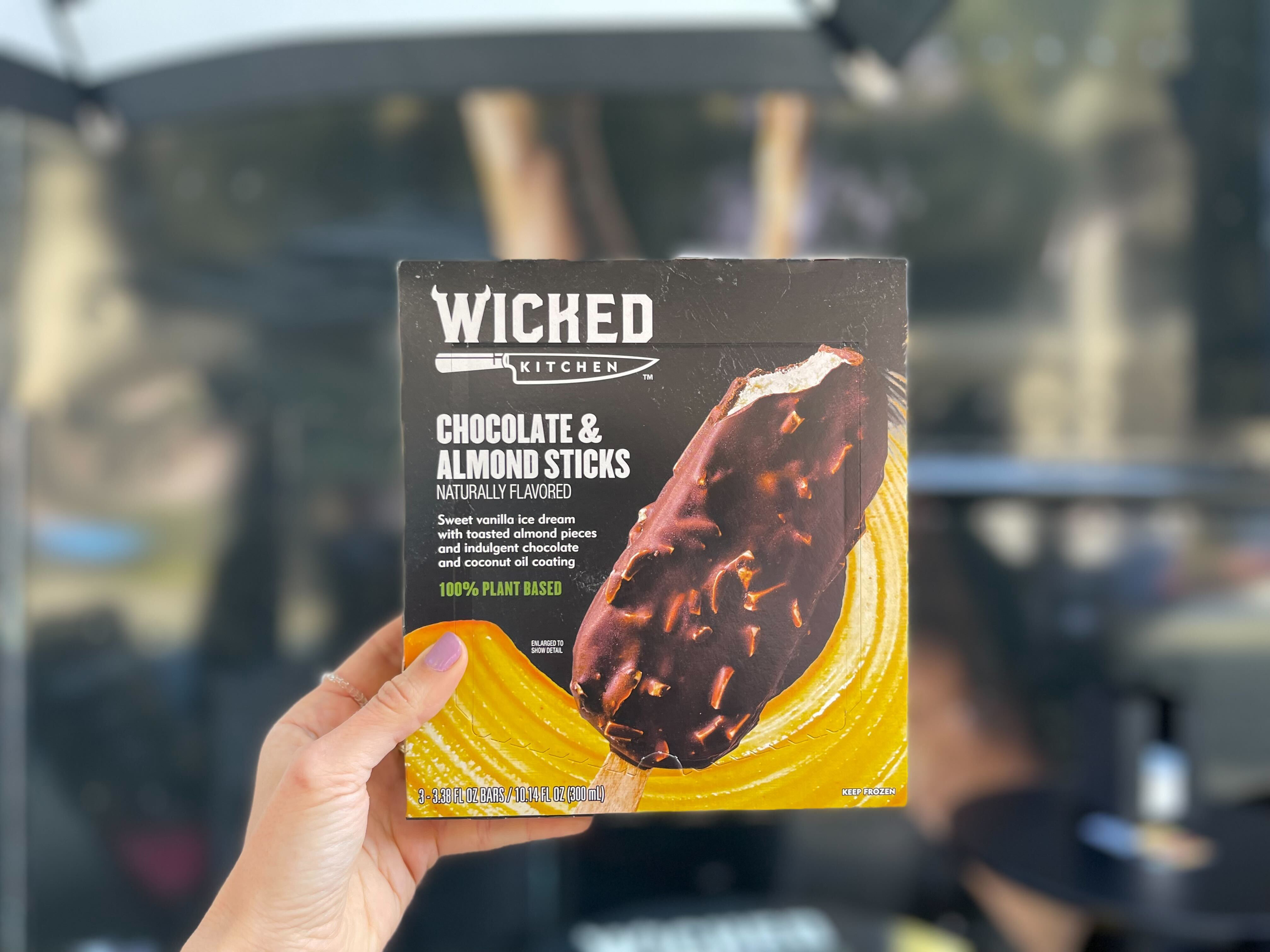 Sarah McLaughin/VegNews
The pioneer chef brothers are also co-founders of Good Catch Foods, a brand that makes vegan seafood from a blend of six legumes. Under this brand, the brothers have developed retail products such as vegan tuna sold in pouches, frozen crab cakes and salmon burgers. Good Catch has also found its way onto the menu of various restaurants and last year Long John Silver's, the largest seafood chain in the United States, tested the brand's fish-free fillets and crab-free cakes. at locations in California and Georgia for a limited time.
For more on vegan barbecue, read:
Vegan Barbecue Brand Opens World's Largest Plant-Based Smokehouse
"Pure Grit" Texas Vegan BBQ is coming to New York thanks to 2 women
10 vegan pulled pork, ribs and kebab options for your backyard barbecue

JUST LAUNCHED! Get our 10 Easy Vegan Summer Meals recipe book as a FREE instant download.
Get the guide
JUST LAUNCHED! Get our 10 Easy Vegan Summer Meals recipe book as a FREE instant download.
Get the guide