In light of the climate crisis and the growing awareness of the cruelty behind the production of cheap meat, are restaurants in the United States improving their animal welfare and food-based practices? of plants?
World Animal Protection (WAP), a global nonprofit animal welfare organization, set out to find out and released its findings this month. WAP Move menu 2022 report examined the top 50 restaurant chains in the United States based on their progress toward improving animal welfare for pigs (by phasing out cruel gestation crates) and chickens (via the Better Chicken Commitment). WAP compared this progress to restaurant chains adding (and committing) plant-based menu options to arrive at their menu progress ratings.
TGI Friday
"By evaluating the three components together, Move menu aims to provide a comprehensive picture of if and how leading restaurant chains are helping to create a more humane and sustainable food system by simultaneously prioritizing animal welfare in their supply chains and providing customers with more options animal and environmentally friendly," the report states.
WAP's report combines both animal welfare improvements and plant-based menu options, as both are necessary elements in moving towards a better food system.
"Animal welfare is not a stand-alone issue that companies can consider and address separately from their broader sustainability goals," the report says. "Increasing the role of non-animal protein and reducing the centrality of meat in restaurant menus must be part of companies' long-term sustainability strategies and be understood as allowing them to better meet their commitments to end specific cruel practices in the production of livestock.
So how have the biggest chains in the United States fared? The results were mixed and above all disappointing.
Chipotle and Starbucks make plant-based progress
The link between industrial animal agriculture and environmental degradation is supported by a growing body of research, and major restaurant groups are fully aware that most of their carbon footprint comes from animal products.
For example, RBI (parent of Burger King and Popeyes) and Yum! The brands (parents of KFC, Pizza Hut and Taco Bell) have both reported that animal proteins such as dairy, beef and poultry account for 70% or more of their greenhouse gas emissions in their supply chains. 'supply.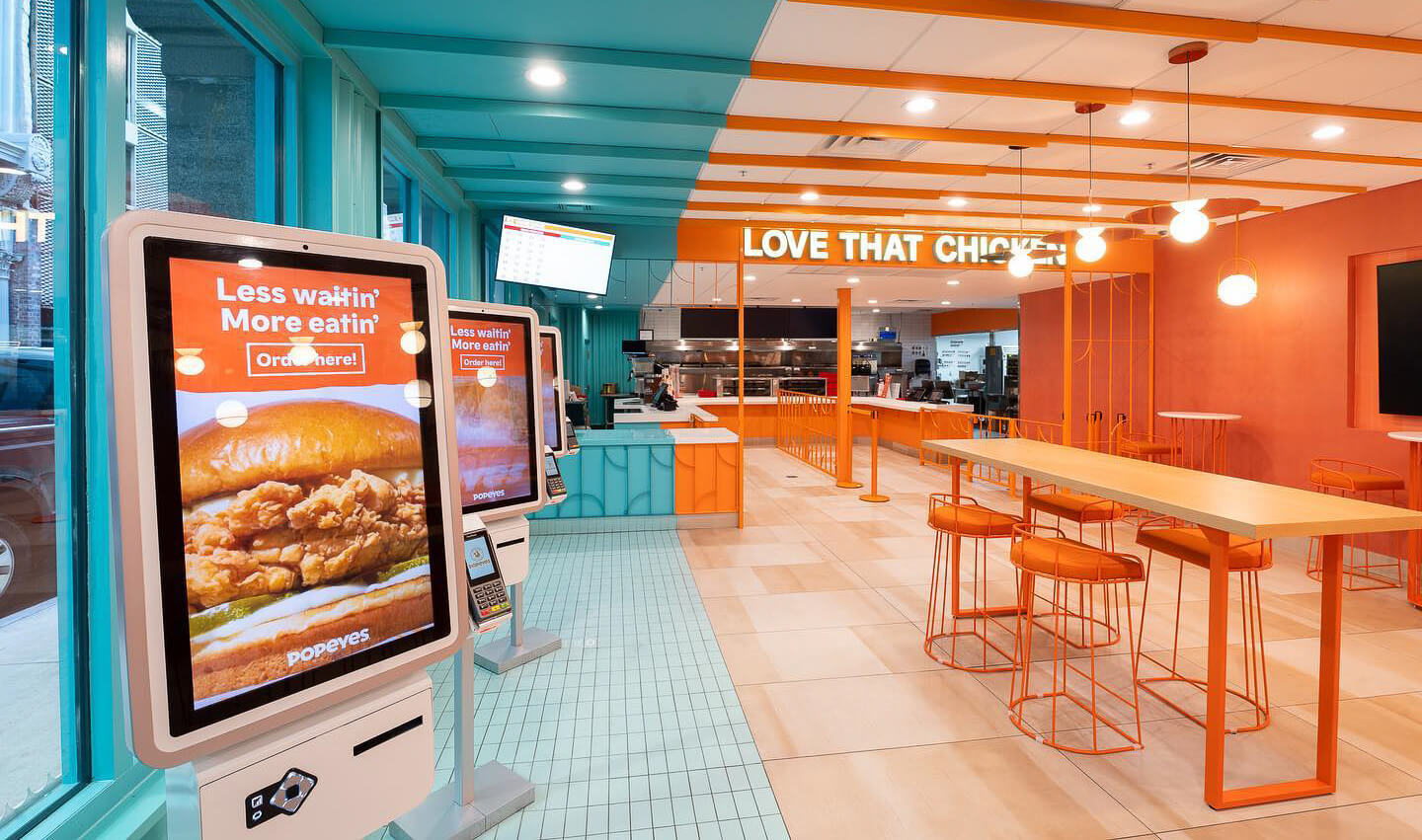 Popeyes
WAP says these disclosed numbers alone should push restaurants to add plant-based options, especially those that offer protein diversification, to their permanent menus to make progress towards all climate goals.
To determine whether chains have indeed made significant progress in terms of plant-based options, WAP scored each menu in three categories (for a maximum of 140 points): number of plant-based menu items ( awarding 10 points for each element up to five elements); recognition of the environmental and social benefits of protein diversification (maximum of 40 points awarded for a commitment made); and presence of time-bound commitment(s) to reduce the sourcing of animal products and/or increase plant-based protein by a percentage from established baseline levels (a maximum of 50 points available).
The chains were split into six tiers based on the points they earned and the top two tiers were, unfortunately, unoccupied. Chipotle (which offers a vegan bowl of tofu-based sofritas) and Starbucks (which launched a vegan protein lunch box last year) has achieved Tier 3 "in progress" status for its plant-based options.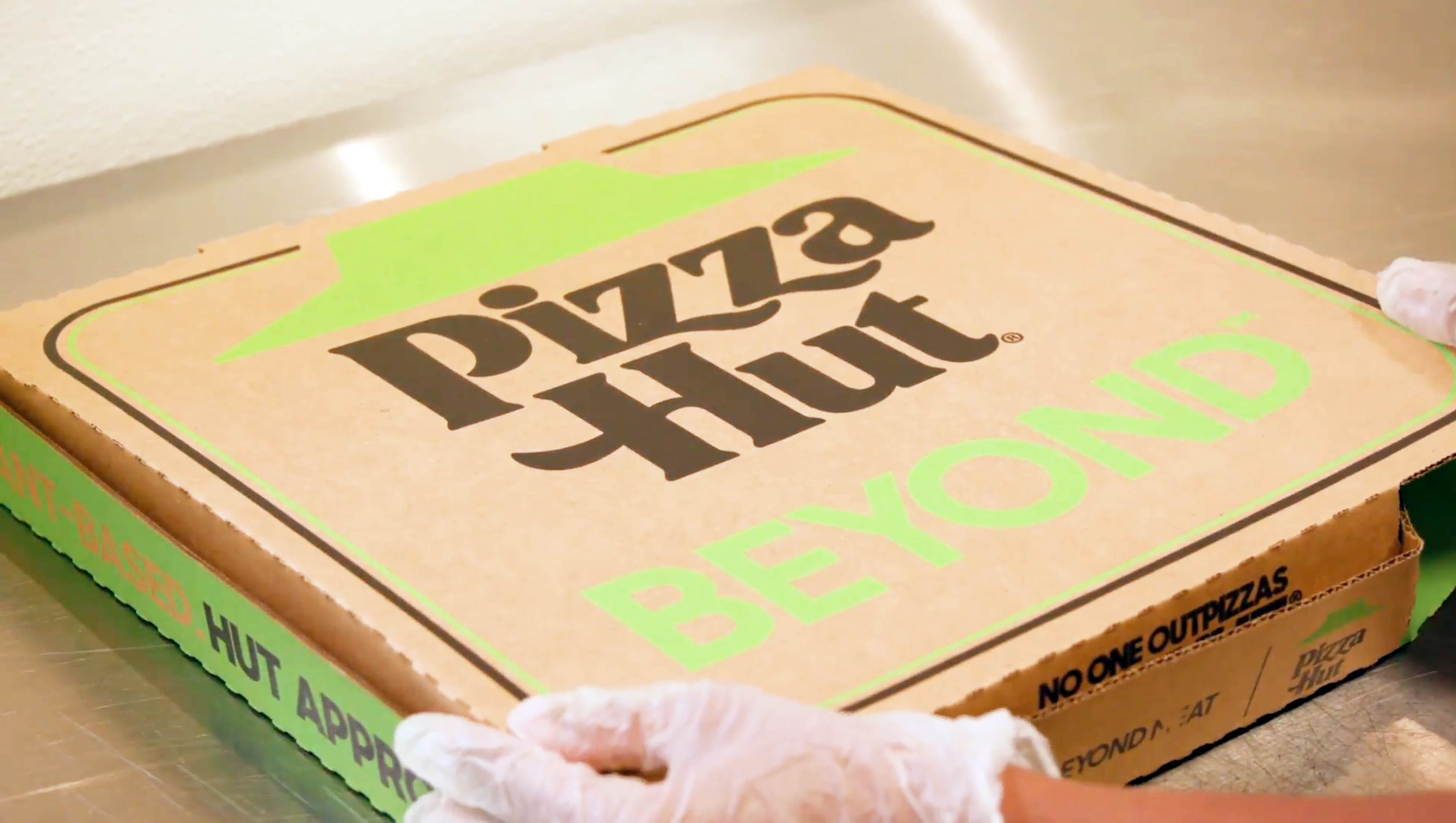 pizza hut
Yum! Brands has worked with vegan company Beyond Meat to add plant-based protein to its chains, but neither KFC, Pizza Hut, nor Taco Bell has not yet launched a permanent option available nationwide. This put the parent company in the Tier 4 "startup" category, alongside Denny's (which added a Beyond Burger to its 1,700 locations nationwide in 2019).
WAP identified Applebee's, Popeyes, Subway, TGI Friday's, Red Lobster, Outback Steakhouse and Wendy's among the chains that fail to provide meaningful plant-based options to consumers.
Fast food chains fail to improve animal welfare
Chipotle leads the pack in swine welfare advancements, with The cheesecake factory in the tier 2 category "good progress".
However, more than 90% of the 50 restaurants reviewed by WAP in its report fail on at least two metrics related to animal welfare commitments and ongoing plant-based menu updates. These chains include Domino's, Chick-Fil-A, Zaxby's, Wingstop, Little Caesars, Culver's, Chili's, Dairy Queen, Dunkin', Arby's, Five Guys, Jersey Mike's, Whataburger, Sonic and Olive Garden.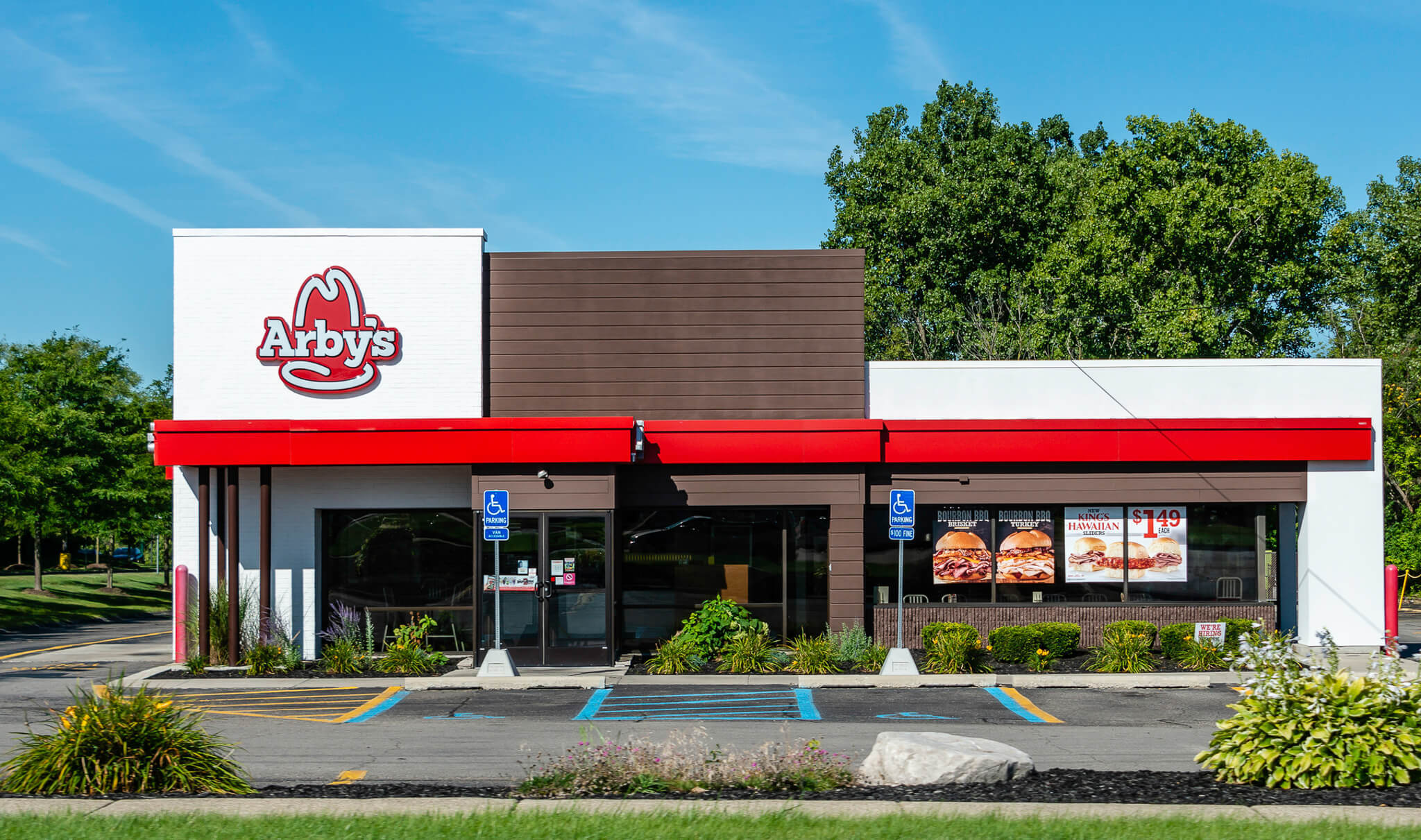 According to WAP, lower-level offenders are channels that have broken their promises by reneging on their commitments, either removing them from publicly available materials or failing to provide updates. These include Jack In the Box, CKE Restaurants (parent company of Carl's Jr. and Hardee's), Inspire Brands (parent of Arby's, Dunkin' and Sonic), TGI Fridays, Chili's and Denny's.
"Food companies cannot continue to ignore the devastating impact of factory farming on animals, people and the environment," Maha Bazzi, WAP US Farming campaign manager, said in a statement.
WAP requires that restaurants named in Move menu and other food companies make a significant commitment to animal welfare, the environment and their customers by reducing their purchases of animal products by 25% by 2030 and eliminating practices cruel such as the gestation crates in their supply chains.
"Not only must companies adopt meaningful animal welfare policies that eliminate the cruel practices common on factory farms and report publicly on their progress, they to have to are simultaneously committed to reducing the centrality of animal products in their menus and prioritizing innovative plant-based options," Bazzi said. "Reducing their sourcing of animal products will allow companies to better deliver on animal welfare promises while reducing emissions in their supply chains."
For the latest vegan news, read: