It seems like every week in the world of vegan food news is more exciting than the last and this week is no exception. Atlanta's famous vegan fast food chain, Slutty Vegan, is getting into dips and just launched at Costco. Amazon Fresh has received a new shipment of vegan meat from Future Farm in Brazil. And Coffee Mate just vegetated its classic cream flavors. Read on to find out more.
1Slutty Vegan Dips Are Dropping at Costco
Slutty Vegan is best known for its growing chain of vegan restaurants in Atlanta and the celebrity customers who sing its praises. However, founder Pinky Cole has expanded her empire in creative ways, including a line of vegan CBD gummies, a shoe collaboration with Steve Madden, a Slutty Vegan flavor with snack brand Rap Chips, and more.
Vegan slut
This month, Cole is heading to Costco with the launch of Pinky's Dips. Available in the first flavor of Vegan Spinach Artichoke, the new line of dips can be found at participating Costco stores in the Southeast and Midwest. "We're bringing our latest vegan creation to Costco," Cole said in a statement. "These dips are as mouth-watering as our burgers and made with all vegan ingredients, but you'd never know it by the taste."
The Costco launch follows a limited April release of Slutty Vegan Side Dips with Target, and the Slutty Vegan team hopes to release additional flavors in the near future.
And because Cole, whose first cookbook Eat Plants Bitch falls in november—is unstoppable, this week there was also news on the restaurant front with a new Slutty Vegan location, its first outside of Georgia, set to open in Birmingham, AL this Sunday. And Brooklyn, get ready because Slutty Vegan's first New York location is set to open September 17 in the Fort Greene neighborhood.
2Brazilian vegan meat giant debuts on Amazon Fresh
Brazilian vegan company Future Farm has been killing it with kindness since 2019, and its plant-based products are distributed in 30 countries in Latin America, Asia-Pacific and Europe. This week it made huge strides in its US retail distribution through Amazon Fresh, where its Future Burger, Future Beef and Future Sausage are all priced competitively with animal products in the market. part of the company's mission to democratize plant-based meat. . In addition to Amazon Fresh, this week Future Farm products became available at two Sprouts Farmers Market stores in Southern California.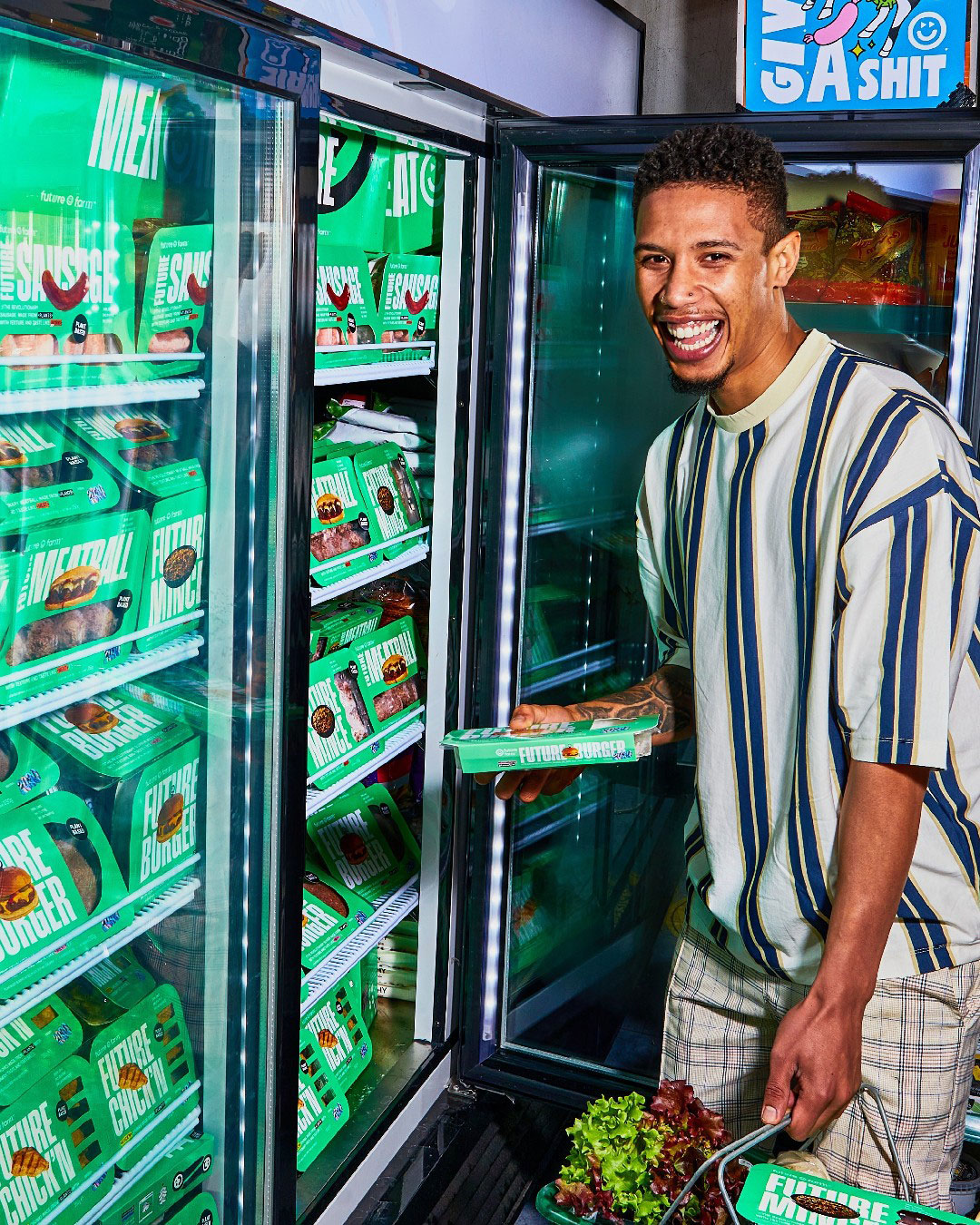 future farm
"We are excited to make our vision of a world where people choose to eat more plants, not animals, accessible to more and more people across the United States, and working with these retailers is part of our plan for constant growth and expansion," Future Farm CEO Alexandre Ruberti said in a statement. "We know that Amazon Fresh and Sprouts customers are aligned with our brand values: sustainable and 100% clean label products.We are delighted to invite them to change the way the world eats.
Future Farm aims to bring additional products to the United States in other categories, including alternatives to poultry, seafood, and dairy. The brand is also closing a menu takeover at four Los Angeles-area restaurants to showcase its line of plant-based meats.
3We have the meats (vegan)
In other vegan meat news, South Korea's UNLIMEAT, known for its tender vegan meats made from recycled grains, oats and nuts, announced it will be coming in new formats, including slices. deli meats such as pepperoni and bologna. The company worked with Bayerische Fleischerschule Landshut, a deli institute in Germany, to define the formulation of its deli meats that retain their moisture using an improved vegetable fat based on coconut oil. "Usually, vegan pepperoni tends to dry out or burn when baked," Kyle Kim, UNLIMEAT's chief technology officer, said in a statement. "I am sure that UNLIMEAT is the only product that does not deform even after cooking."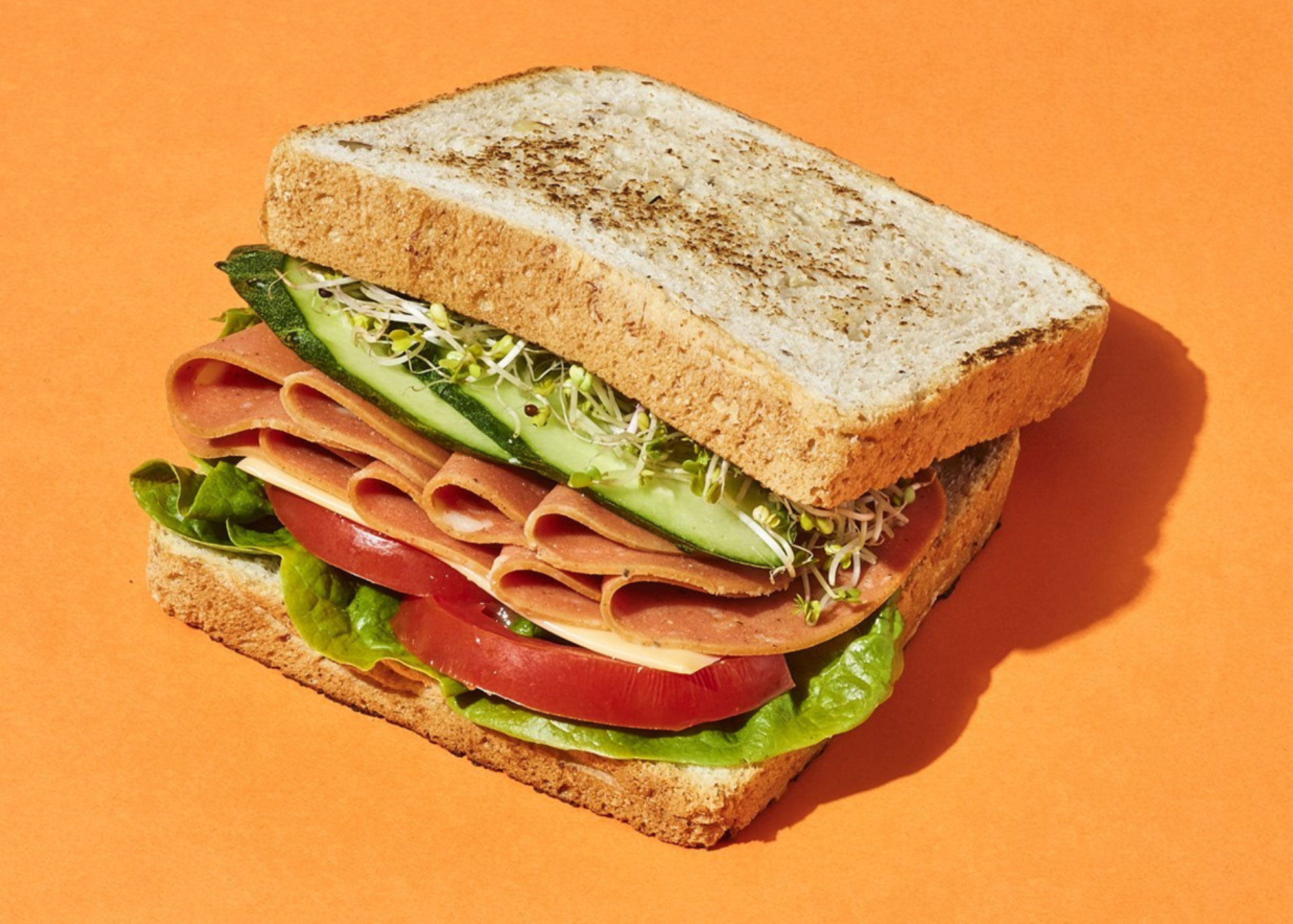 UNLIMITED
As for bologna, the enhanced fat also contributes to its meat-like texture. The two new products are made from authentic European pepperoni and mortadella recipes with the help of the German institute and are flavored with natural spices such as fennel seeds, caraway seeds, cardamom, nutmeg and oak smoke.
The company plans to launch these products, which will be sold frozen with a 12-month shelf life, through a wide distribution channel.
4The new vegan creams from Coffee Mate
This week, Nestlé-owned brand Coffee Mate announced that it would be launching two vegan versions of its most iconic creamer flavors: French Vanilla and Caramel. Both are made with a blend of oat and almond milks and will launch in 28-ounce containers for a suggested retail price of $4.29 each. These new takes on old favorites are set to hit stores in January 2023.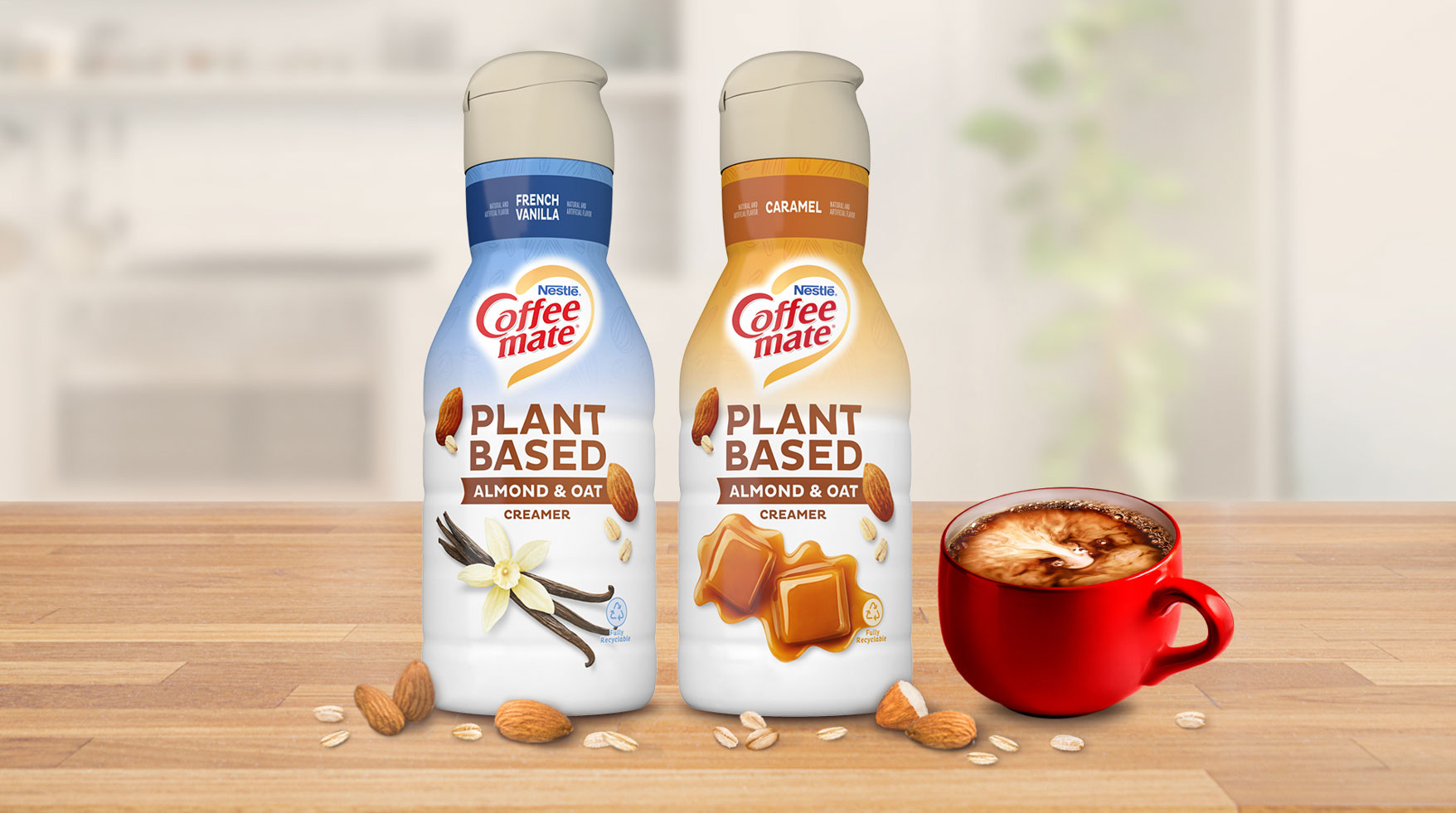 Nestle
"As creme fans continue to seek variety, both in terms of flavors and ingredients, it was only natural for Coffee Mate to enter the factory space," said Leonardo Aizpuru, senior manager of the Nestlé brand marketing and head of the Creamer business unit, in a statement. "Now everyone can have the best of both worlds: the delicious taste of Coffee Mate, made with plant-based ingredients."
Although this is the first time Nestlé has launched vegan creamers under its Coffee Mate brand, its subsidiary Natural Bliss has been offering plant-based creamers in a variety of flavors since 2017.
5Salt & Straw Vegan Puppy Cups
Have you ever taken your dog into the Starbucks drive-thru wishing he had a treat for your furry friend that wasn't a wad of dairy whipped cream? Or maybe you've seen Ben & Jerry's Dog Ice Cream and thought, "Wow, how cool would it be if it didn't contain butteroil?"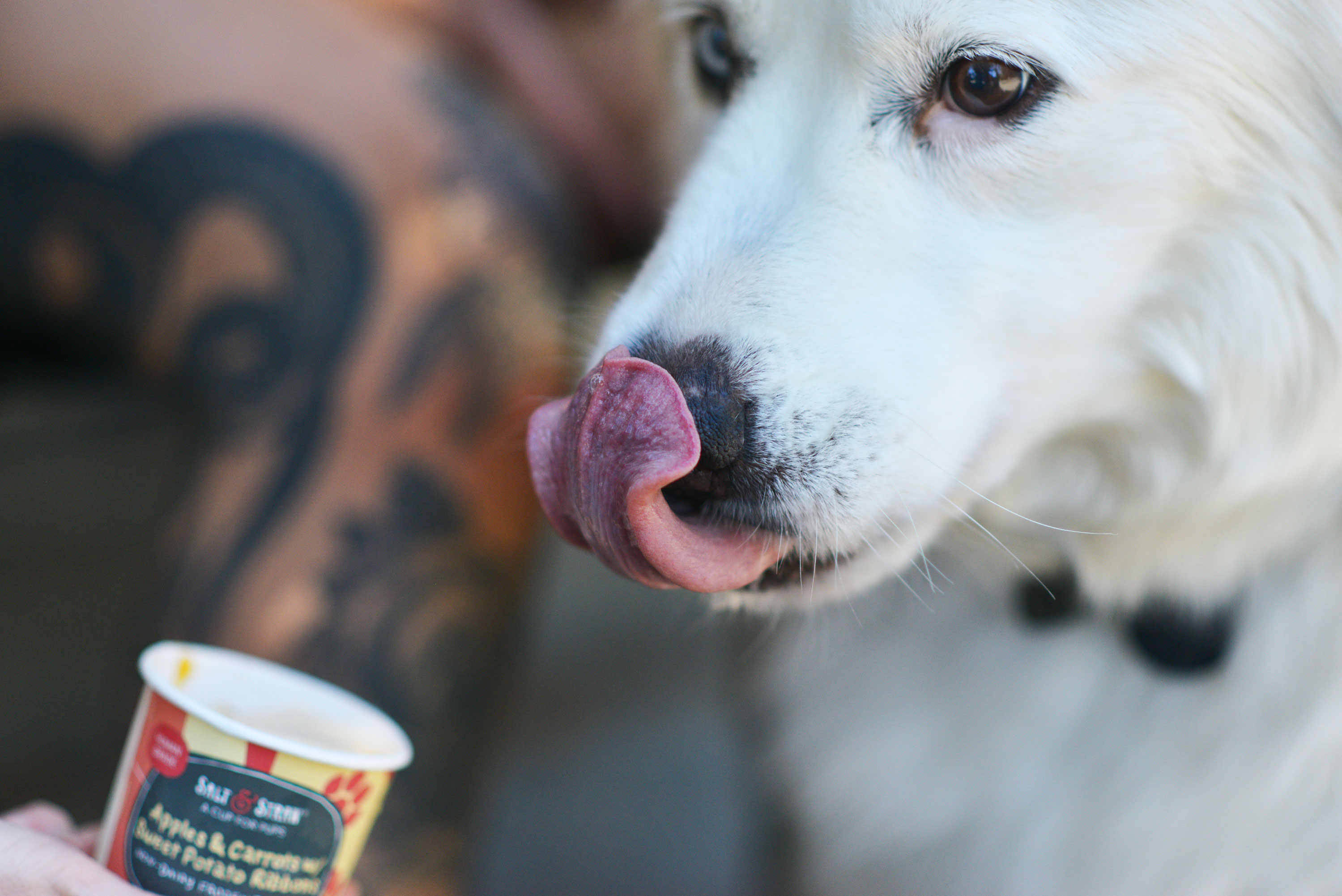 Salt & Straw
Then Salt & Straw did something just for you – er, your dog, that is. On August 26 (better known as National Dog Day), the artisanal ice cream brand is launching A Cup for Pups, which founders Kim and Tyler Malek created to empower fur babies and their parents to celebrating the holidays together.
The Vegan Coconut Ice Cream comes in a 3.6 ounce mini tub in an Apple Carrot Flavor with Sweet Potato Ribbons that is made with human grade ingredients. Salt & Straw locations are also hosting a Yappy Hour from 4 p.m. to 6 p.m. on August 26, when customers can get a free "puppy cup" with any purchase. Can you eat it? Most likely. Should you? There are plenty of vegan options on Salt & Straw's human ice cream menu that are a little sweeter than this salty-leaning creation.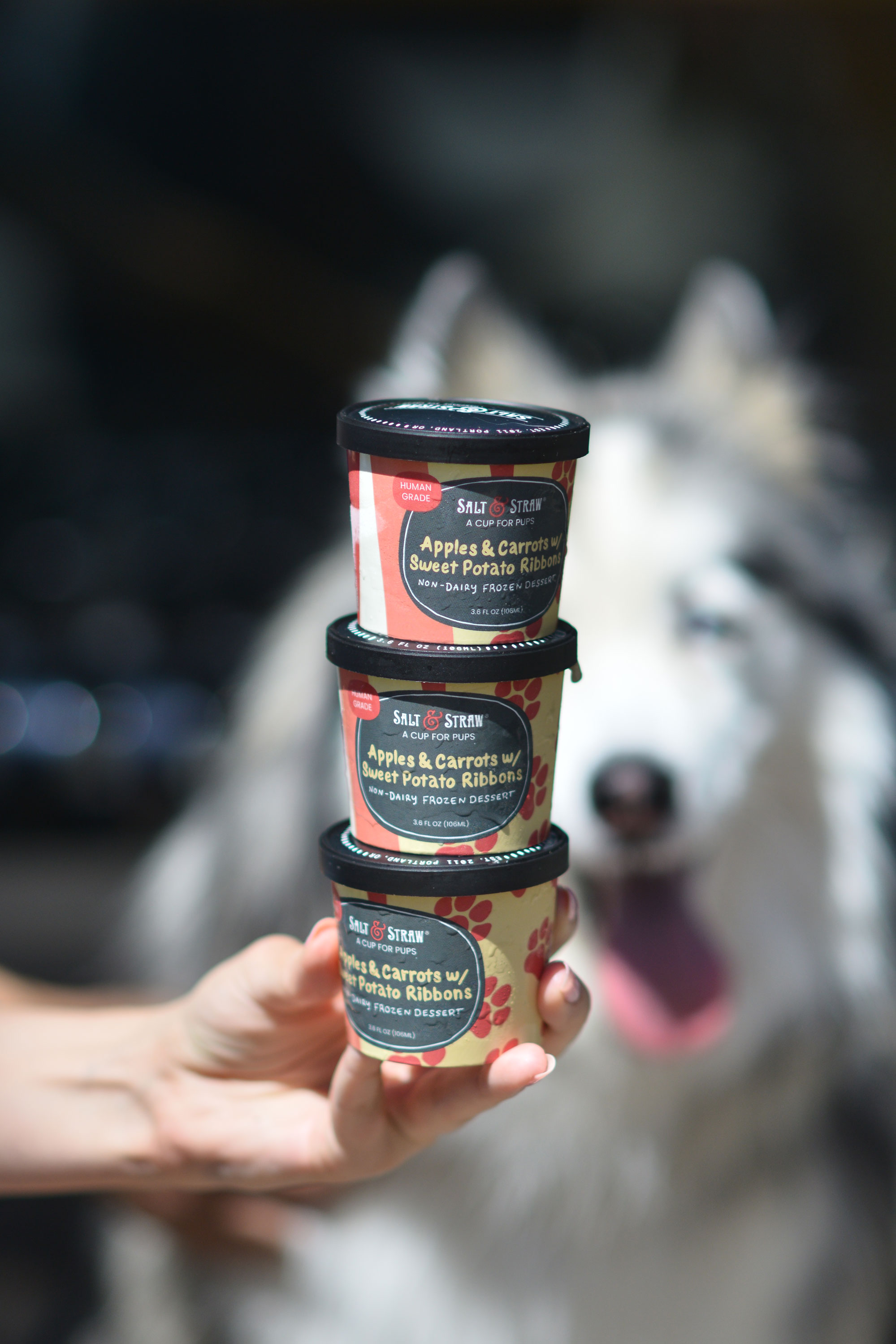 Salt & Straw
Puppy cups can also be bought in store or ordered for local delivery for $3.75 each. For those not near a Salt & Straw, the company offers domestic 12-pack shipping for $65 (shipping included).
For the latest vegan news, read:Food Network Champion Priyanka Naik is Home Bistro's first vegan chef
Harry & David have just launched a vegan delicatessen
Doctor-led vegan meal program visits hospitals, schools and prisons

JUST LAUNCHED!
Vote for the 2022 awards for the best vegan ice cream in the United States.
VOTE HERE
JUST LAUNCHED!
Vote for the 2022 awards for the best vegan ice cream in the United States.
VOTE HERE