Thanks to food technology company Motif FoodWorks, vegan meat is about to get a lot more meaty. The Boston-based company recently launched HEMAMI, a heme-binding myoglobin protein that delivers the flavor and aroma of traditional animal meat. The ingredient was recently granted GRAS (Generally Recognized as Safe) status by the United States Food and Drug Administration (FDA) and is now commercially available.
Although myoglobin is found in the muscle tissue of cows, Motif has found a way to express it in a genetically engineered strain of yeast. Created using precision technology, Motif's HEMAMI offers the same characteristics as animal protein and can be used to enhance the flavor and aroma of burgers, sausages and other plant-based meats. . The main function of animal myoglobin is flavor, but it also imparts a red tint when exposed to oxygen. The color additive petition to give HEMAMI its distinct red coloration is being considered by the FDA.
Heme: a key ingredient in making meaty vegan meat
According to the company, factors such as taste, flavor and texture deter two-thirds of Americans from adopting plant-based meat substitutes in their diets. These comments helped Motif identify the importance of a meaty, umami taste to consumers and the gap between plant-based alternatives and meat products of animal origin.
"Plant-based foods have the potential to lead to a more sustainable future, but that doesn't matter unless people actually eat them," said Jonathan McIntyre, CEO of Motif FoodWorks, in a communicated. "HEMAMI enables a whole new level of taste and experience for meat substitutes that a larger group of plant-based and flexitarian consumers will be looking for. "
Earlier this year, Motif secured $ 226 million in a Series B funding round. Now that the product has received FDA approval, the company is moving forward with its scale-up and development. marketing. As such, Motif is constructing a 65,000 square foot facility in Northborough, MA, which will include a research and development center, as well as pilot plants for manufacturing fermentation, ingredients and finished products. Food technologies and finished products created at the site will be used for consumer testing and customer sampling, as well as validation of processing techniques before being sent to large-scale production partners. The facility is expected to be operational later in 2022.
"To execute our holistic innovation process and rapidly develop and commercialize our proprietary technologies and products, we need to control the facilities and capabilities required to test, validate and evolve our food technology," said McIntyre. "We look forward to the opportunities and innovation that our new facility will bring to Motif and our customers. "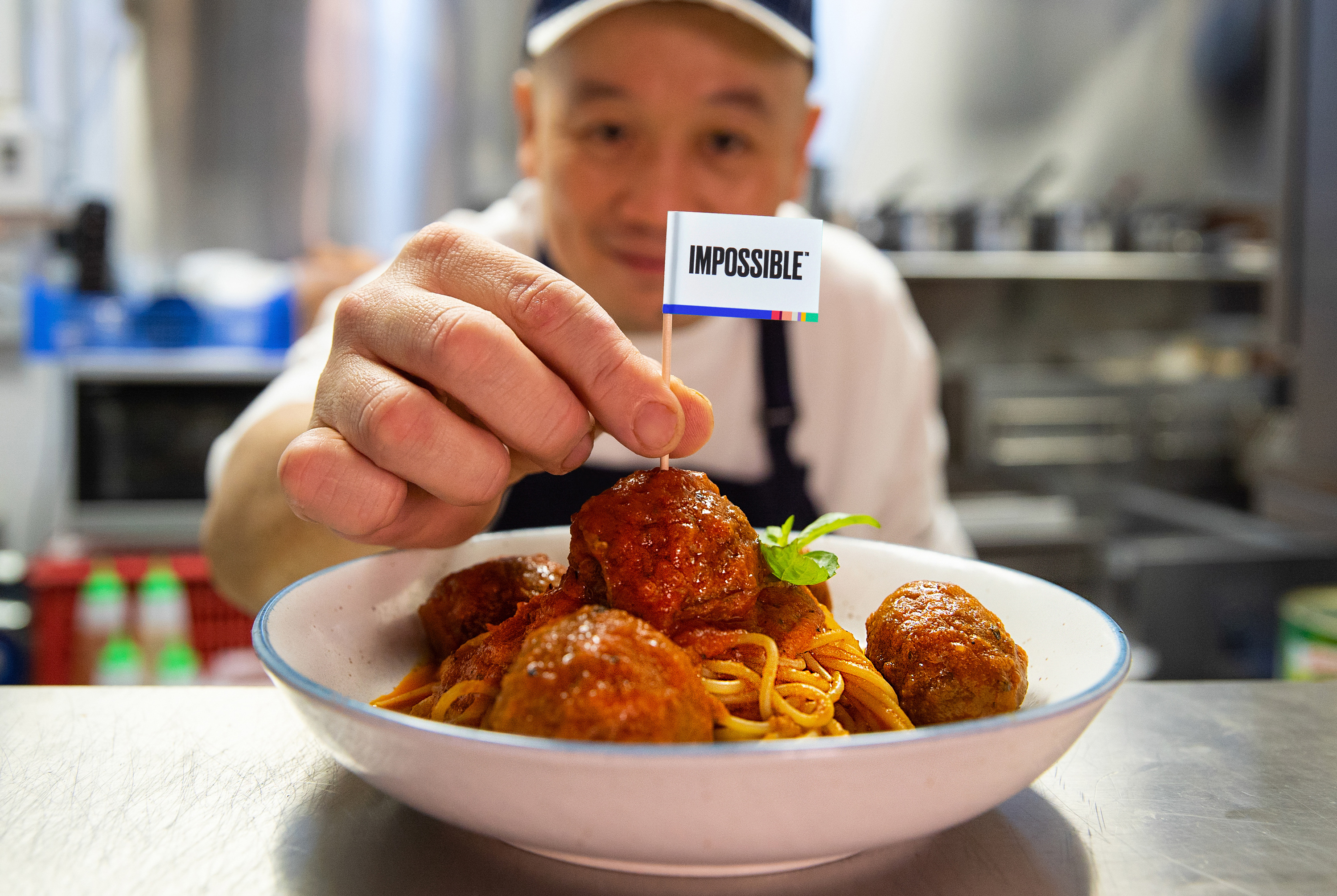 Impossible Foods brings heme to the game
Heme protein is considered a key ingredient in improving plant-based meats for the mainstream market. In 2018, Impossible Foods achieved GRAS status from the FDA for its own soy-based heme, which is a central component of the company's flagship product, the Impossible Burger. Initially, the company was asked to provide additional information about their heme in order to receive a GRAS letter. And while the FDA doesn't require the food to be tested on animals, Impossible Foods ultimately decided to test its heme on rats.
"No one is more committed or working harder to end animal exploitation than Impossible Foods," Impossible Foods founder Patrick O. Brown said in a statement titled "The Aging Testing Dilemma on animals ", dated August 2017." Avoiding the dilemma was not an option. We hope we never have to face such a choice again, but choosing the option that advances the greater good is more important to us than ideological purity.
Since receiving FDA approval in 2018, Impossible Foods has expanded its product offering to include sausages, chicken nuggets, pork, and meatballs, and the company has raised nearly $ 2 billion. dollars to fund its mission to replace all animal foods with plant-based alternatives by 2035. Currently, Impossible products can be found in approximately 22,000 grocery stores, as well as nearly 40,000 restaurants in the world.
To learn more about herbal heme, read:
Impossible fish? It is on the Way.

Impossible Foods reveals it tests on animals

New research explains link between meat and cancer