We need more than National Vegan Day to celebrate delicious vegan food! That's why we've rounded up some of the best vegan restaurants in Chicago for you. Plus, you'll also find our editor's selection of vegan dishes at other restaurants and a secret honorable mention.
2907 N Lincoln Ave, Chicago, IL 60657
It's rare that you find somewhere with a delicious vegan curry. And once you find them, you stick with them. We think IM Vegan Restaurant has probably the best vegan curry in town. Come try it out and let us know what you think!
3315 W Armitage Ave, Chicago, IL 60647
GROUND CONTROL! is a cozy vegan restaurant offering a wide variety of dishes from different cuisines. During summer days we like to have their cold sesame noodles after work. They also have some hearty options for cold weather.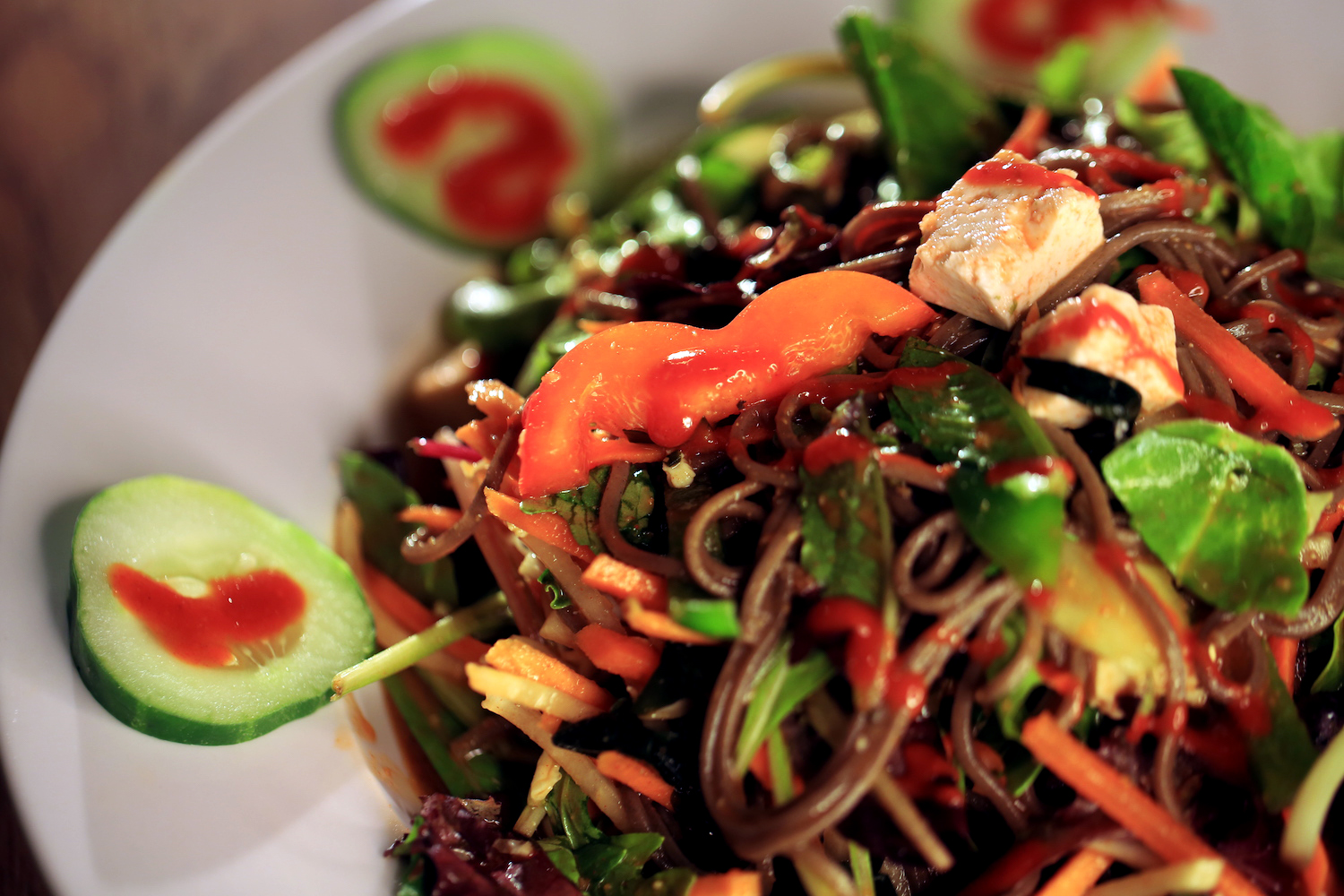 6207 N Milwaukee Ave, Chicago, IL 60646
From bowls and street food to sushi and entrees, Amitabul takes vegan Korean cuisine to a pinnacle few can top. We love everything from their menu, but if we have to choose, we'd say go with the dumplings, Jade Maki Sushi, and the Spicy Kimchi Bi Bi Bop.
1401 W Devon Ave, Chicago, IL 60660
Uncommon Ground is where true vegans go not only for great food, but for an amazing experience. Besides their impeccable menu, they also offer an open mic night and a ton of other fun activities. Plus, the sidewalk cafe at their Lakeview location and the beer garden at Edgewater are both officially open!
700 N Michigan Ave 7th Floor, Chicago, IL 60611
Althea is without a doubt one of the best vegan restaurants in Chicago, hands down. If you have a small appetite like us, opt for several entrees. Or, if you're hungry, dive in with their full-size entrees! Also, don't forget to try their selection of organic beers.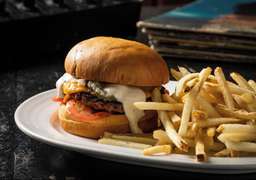 1500 N Wells St, Chicago, IL 60610
With three bars, DJs, and an extensive vegan menu, 80 Proof is a household name among Chicago's vegan foodies. Without a doubt, this is one of the best vegan restaurants in Chicago. Personally, however, we think the simpler the better. And we can't recommend their burger smash, which consists of two patties (two!?), an American slice, lettuce, pickles, dijonnaise and a delicious side dish of fries.
613 W Briar Pl, Chicago, IL 60657
Fancy Plants is the perfect vegan brunch spot. Located in the heart of Chicago, they also sell Dark Matter coffee – speaking of two birds with one stone, right? We love their bagels to the bottom of our hearts, but they also have other pastries to satisfy your sweet tooth.
They recently opened a new establishment called Fancy Plants Kitchen. Be sure to check it out!
Best vegan dishes around town
Although these restaurants are not all vegan, they have no shortage of delicious vegan dishes for you to enjoy! From appetizers to full entrees, your vegan needs are met at these places.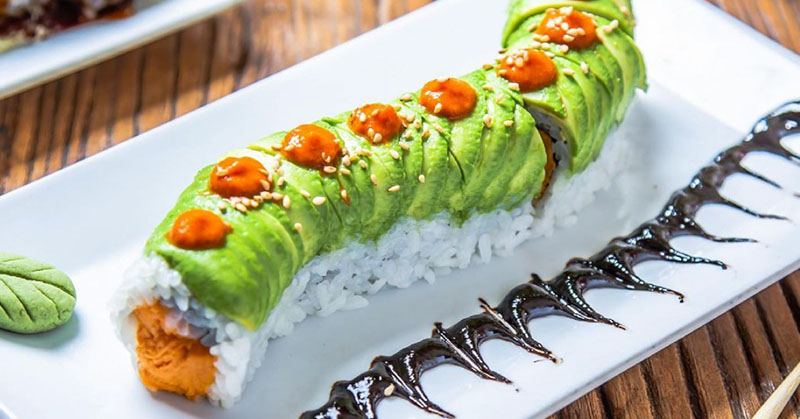 110 W Illinois St, Chicago, IL 60654
Sunda offers a variety of vegan and vegetarian sushi options that are just as delicious as their regular entrees. Our favorite is the Sweet Potato Chenille, made with roasted sweet potatoes, Asian pear, avocado, black garlic teriyaki and roasted red pepper mash.
Multiple locations
If you're looking for sweet treats at our beloved The Goddess and Grocer, don't miss their salad options. We highly recommend the detox salad, which includes kale, spinach, quinoa, avocado, beets, red onion, edamame, broccoli, grape tomatoes, cranberries, pumpkin and homemade honey-based vinaigrette.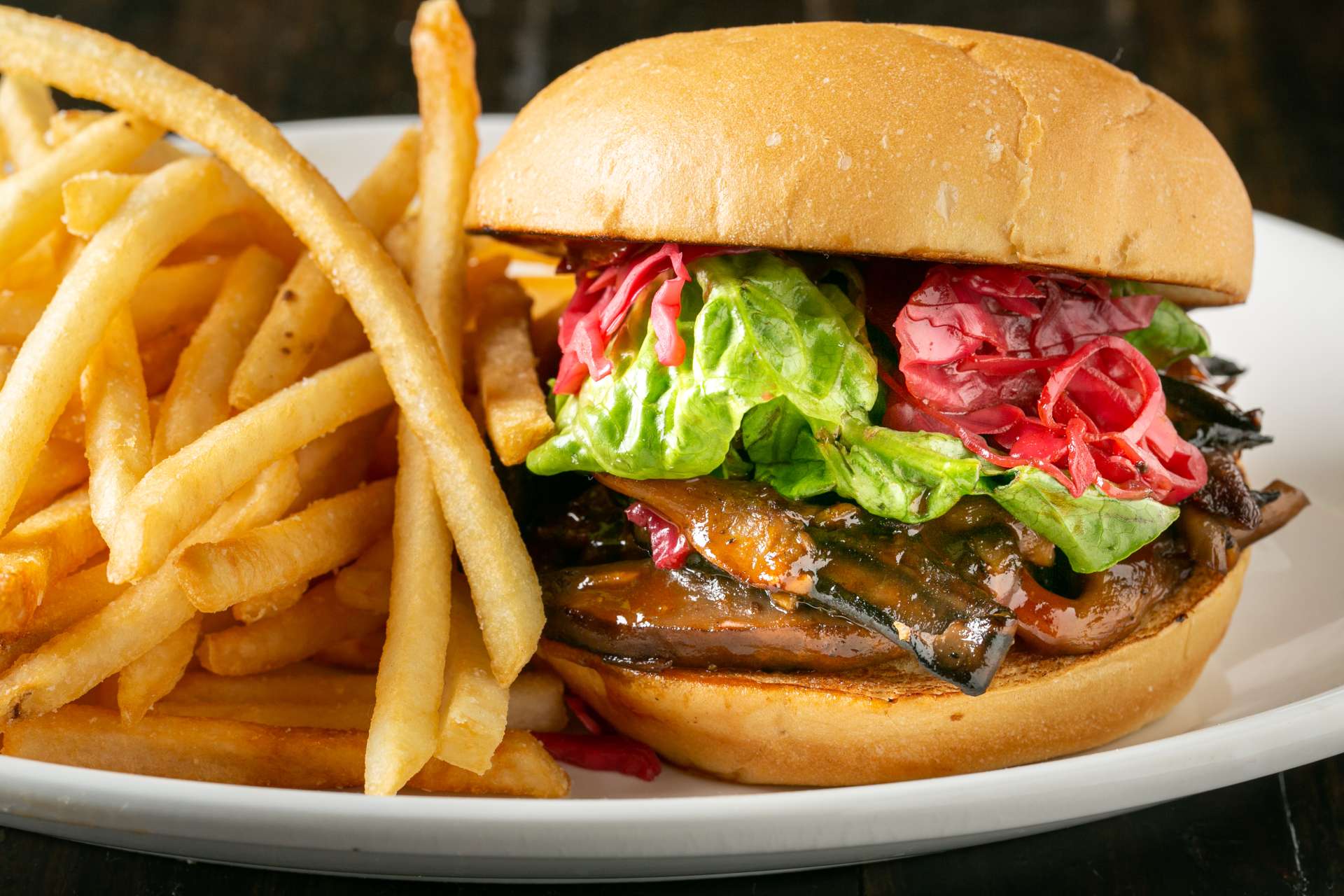 954 W Fulton Market St, Chicago, IL 60607
Marvin's Food & Fuel has an amazing vegan pulled mushroom sandwich (Jax's homemade BBQ sauce, pickled red cabbage) for $14. In honor of National Vegan Day, Marvin's will be offering this delicious burger for the rest of the week!
Bowl of vegan vegetables
Gemini
2075 N Lincoln Avenue, Chicago, IL 60614
Gemini seriously has a specialty dish for everyone! The Vegan Veggie Bowl is made with Fregola (pasta), Piperade, Asparagus, Mixed Mushrooms, Blistered Cherry Tomatoes, Roasted Corn and a Guilt Free Small Salad. This is definitely one of our favorite vegan dishes in Chicago.
Wild Mushroom Teriyaki Bowl
Beatrix
Multiple locations
Are you a regular at Beatrix restaurants and cafes? Then you know they have an awesome selection of vegan dishes and snacks. Our favorite is the Wild Mushroom Teriyaki Bowl, available for lunch and dinner.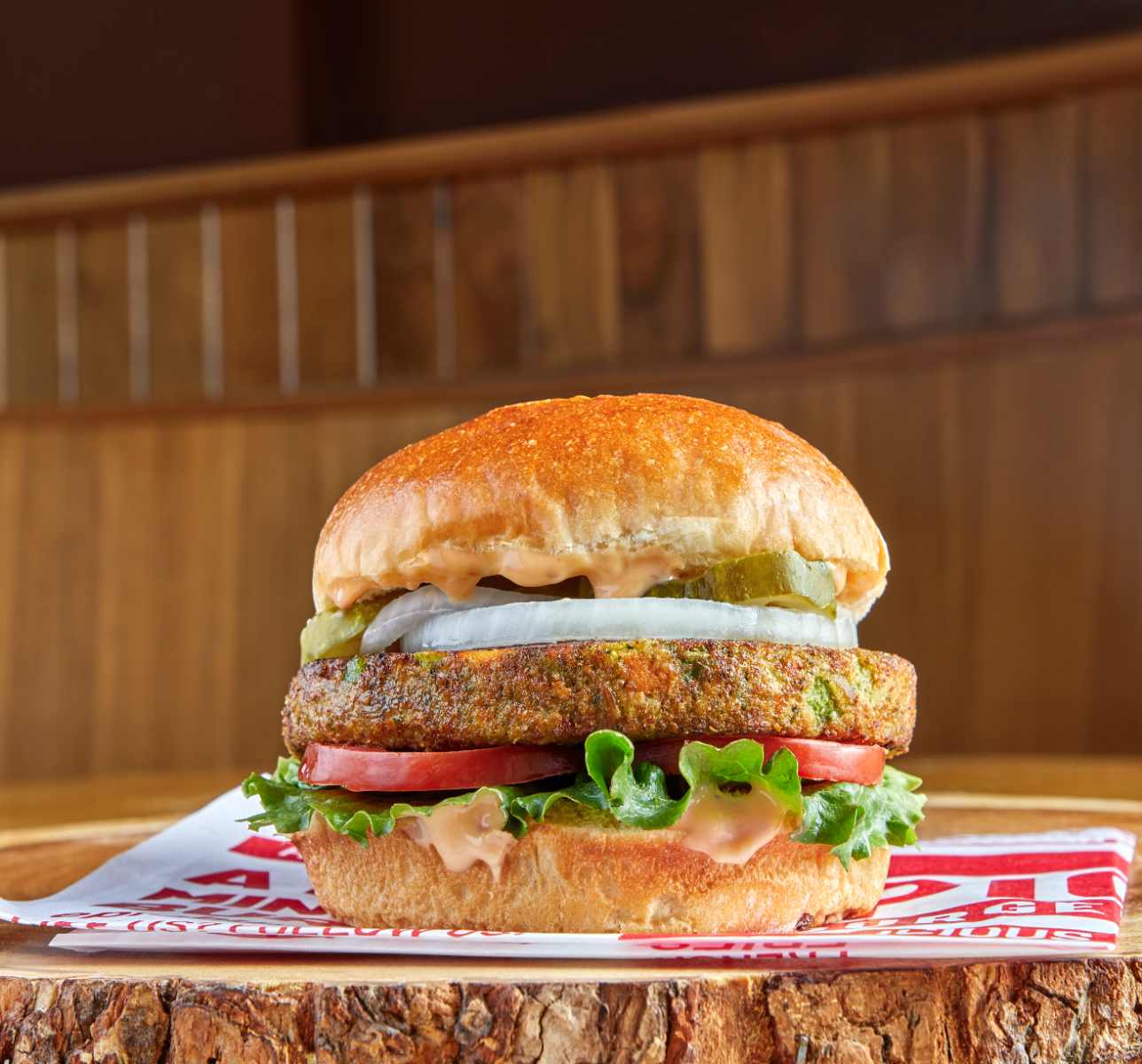 Garden Veggie Ranch at Epic Burger
All locations
Epic Burger added a few new items to their menu in November, one of them being the Garden Veggie Ranch Burger! This all natural veggie burger, raw onions, lettuce, tomatoes, pickles with spicy garlic ranch dressing, and is served on a whole wheat bun.
Epic Burger was named "Best Local Food Chain" by Time Out Chicago, was named one of the nation's "Hot Restaurant Brands to Watch" by CNBC, and was named one of "America's Hottest Startup Fast Casuals" list. 2020 40/40 from QSR. .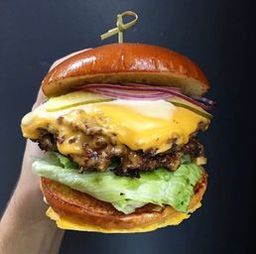 Lincoln Park and West Loop
There are lots of great things about Renalli's – Badger gameday specials, Packers specials… But did you know they have a vegan Beyond Burger? For $15, you will enjoy a hearty vegetarian burger, with American cheese, lettuce, tomatoes, red onions, pickles, mayonnaise, on Ranalli's delicious vegan brioche.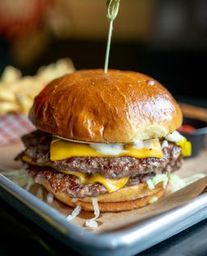 Beyond Burger in Kirkwood
2934 N. Sheffield Ave. Chicago, Illinois 60657
Kirkwood also offers a delicious Beyond Burger, made with avocado, lettuce, tomato, grilled onions and brioche. Try it next time you're there! We promise you will love it!
Looking to throw a vegan fiesta at home? Check out ZENB Pasta, which is also currently partnering with local restaurants in popular cities. ZENB is proud to reveal how delicious plants can be with their all-vegan pastas and sauces. You will also find many amazing recipes to try at home on their website.
Featured Image Credit: Uncommon Ground