Restaurants around the world have added a plethora of vegan options in recent years, so chances are that wherever you go you'll find a great plant-based meal. And with new developments this week at four different airlines, travel and destination are becoming more vegan.
The vegan scene in japan has seen growth in recent years, with the number of vegan restaurants increasing from 400 to around 1,000 between 2018 and 2020. Its largest airline, All Nippon Airways (ANA), is embarking on the plant-based shift with new new menu options.
"Providing inclusive dining options is key to ensuring our customers have the best in-flight experience," said Tomoji Ishii, Executive Vice President, Customer Experience Management and Planning, ANA. "We look forward to delivering these high quality dishes and offering a range of food options to all of our customers."
All Japanese airlines
Starting November 1, ANA will offer vegan, vegetarian and gluten-free dishes prepared in partnership with celebrity chef Hideki Takayama. Available on flights departing from Japan, the two vegan dishes that the chef has created are: a curried chickpea minced steak with vegetable curry served with cabbage rolled in a couscous salad, a mixed salad, a roll of rye and assorted fruit; and Vegetable Pilaf Red Lentil & Vegetable Stew served with Paris roll and assorted fruits.
"Many ingredients such as dairy products, eggs, fish and meat could not be used, and we also developed the menu without root vegetables to adapt to the eating habits of more customers" , Chief Takayama said in a statement. "With these many restrictions, it was difficult to achieve the same level of result as the gourmet menu, and at the same time, that was the point we focused on."
"As we worked on developing the menu, we were able to reconfirm the appeal of vegetables, and I believe we have completed an in-flight meal unlike any other," Chef Takayama said.
And ANA isn't the only airline to launch vegan food in time for World Vegan Month (November).
The new in-flight vegan options in North America
Air Canada is also increasing its in-flight vegan meal options in November. Along with other updates, the airline will expand vegan options created by celebrity Montreal chef Jérôme Ferrer on its Air Canada Bistro menu with a Farro salad and spicy chickpea wrap, as well as Good to Go vegan blondies. and Nomz energy snacks.
The airline is making additional improvements such as free in-flight Wi-Fi for Premium Rouge customers and a 25% increase in entertainment options.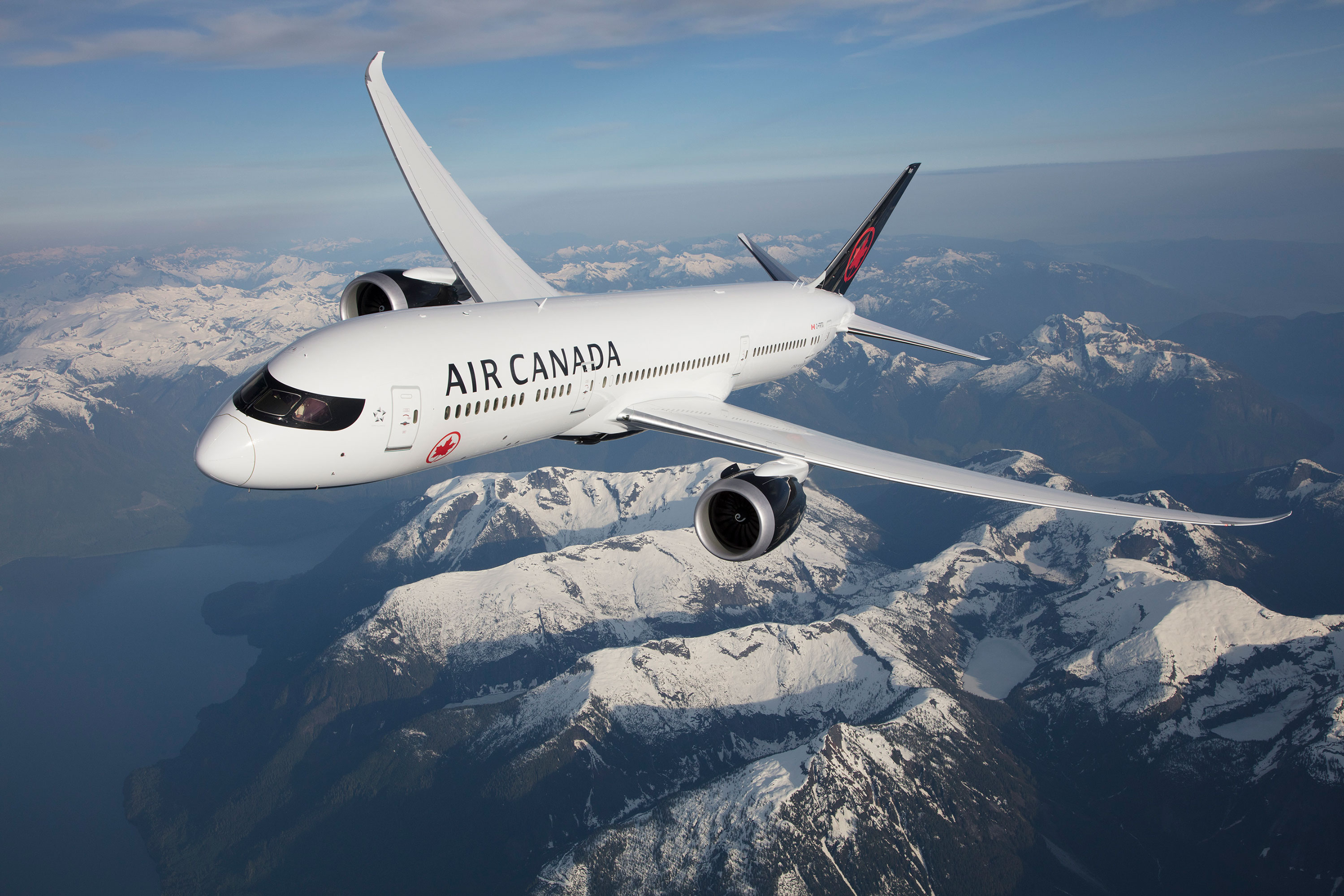 Air Canada
"Air Canada is committed to enhancing the customer experience and delivering the kind of world-class service that Canadians can be proud of from their national carrier," said Mark Nasr, Senior Vice President, Products, Marketing. and e-commerce at Air Canada, in a press release. . "As a result, we are investing in all aspects of travel to make travel even better for customers, including in our Economy and Premium cabins. Today's announcements go beyond emerging from the pandemic; we are proud to introduce many new services and options that are not available today in Canada.
Alaska Airlines is also getting more into vegan food with the launch of a new fall salad. Created in partnership with Seattle-based chain Evergreens, the Vegan Brusselin Salad features Tuscan kale and romaine lettuce, topped with roasted shaved Brussels sprouts, red quinoa, red bell peppers, golden raisins, capers, of sliced ​​roasted almonds and is served with an agave and apple cider vinaigrette.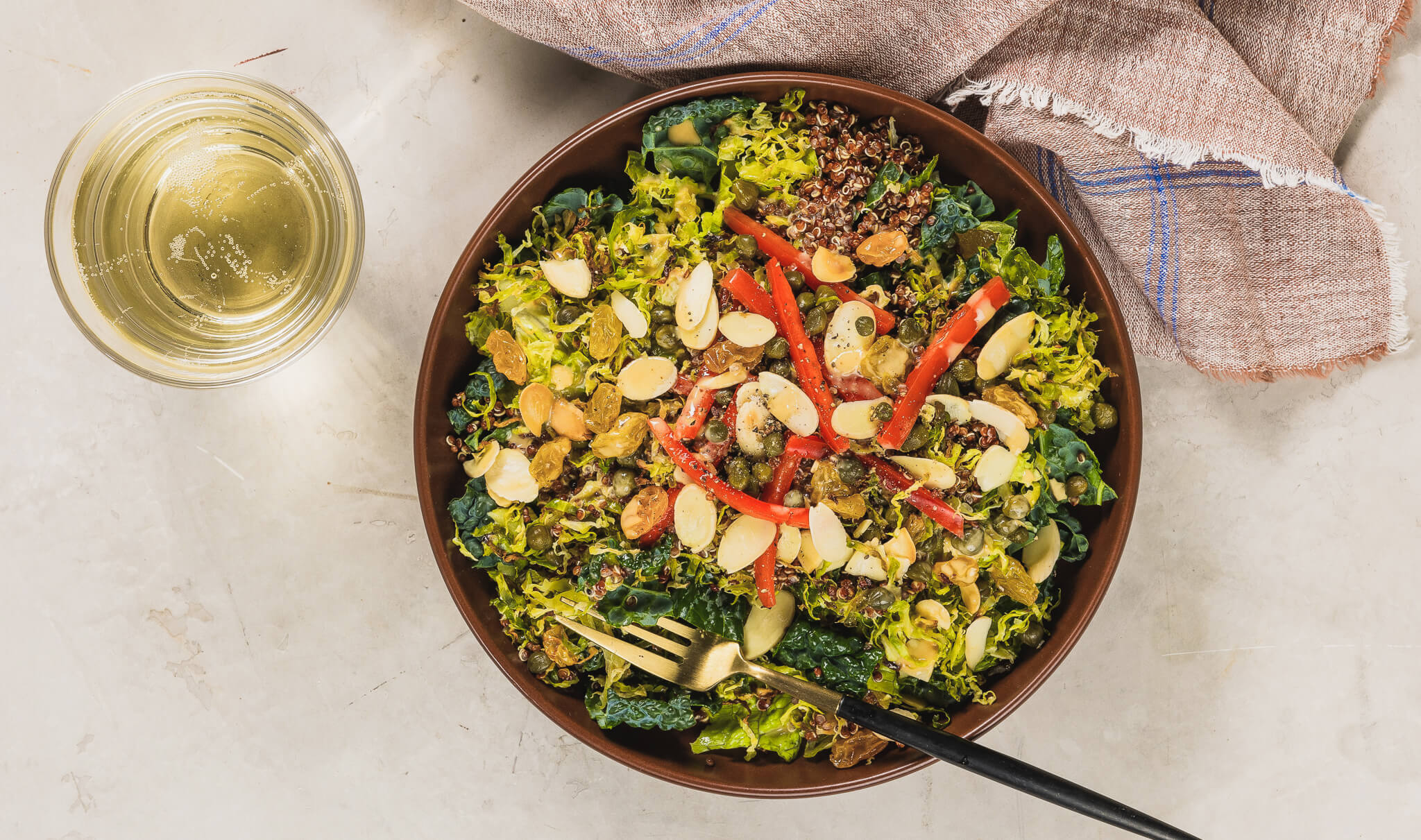 Alaska Airlines
"We take great pride in creating new seasonal food options that taste great and are good for you," Todd Traynor-Corey, general manager of guest products at Alaska Airlines, said in a statement.
"Many of our customers tell us they love the bright West Coast flavors that use real, wholesome ingredients," Traynor-Corey said. "For our fall menu, we continue to focus on plant-based, vegan, and gluten-free options."
The new meal follows the launch of Alaska's Vegan Summer Meal Option called "Soy Meets the World". First class customers also have access to additional vegan meals, with Chickpea Teriyaki on the menu on long-haul flights over 1,100 miles and Vegan Quinoa and Roasted Carrot Salad served on flights under 550 miles.
Emirates ups the ante with even more vegan food
Emirates travelers will be happy to know that the Middle East's leading airline continues to look into vegan food options. The airline has been honoring requests for vegan meals since the 1990s, mainly due to passengers who abstained from consuming animal products for religious reasons. However, in recent years, Emirates significantly increased its vegan offerings to meet a growing global demand for plant-based meals.
This fall, Emirates is further expanding its vegan options as part of a multi-million dollar investment. After a year of development by a team of culinary experts with global palettes, Emirates is adding a curated menu to its first and business class offerings, which will include exciting items such as kofta made with Beyond meat.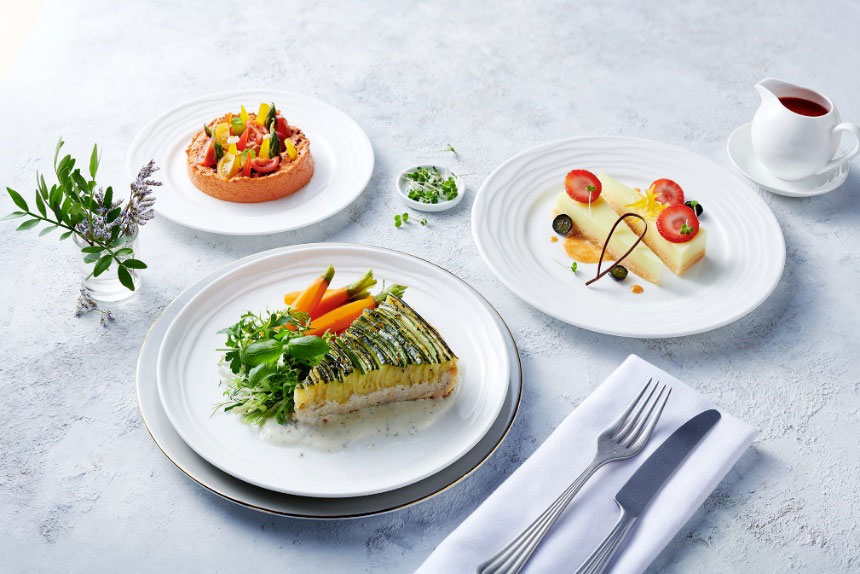 Emirates
Emirates will also offer new vegan dishes made with sustainably sourced products every month on its budget menu. Here, travelers can expect vegan dishes such as creamy spinach and avocado mousseline with marinated tofu; Multicolored quinoa with caramelized pear and celeriac puree; and roasted cauliflower, glazed carrots, sautéed kale and lovage pesto.
And Emirates hasn't forgotten desserts with selections such as Dark Chocolate Cream Cake and Chocolate Tofu Cheesecake.
For the latest vegan news, read: